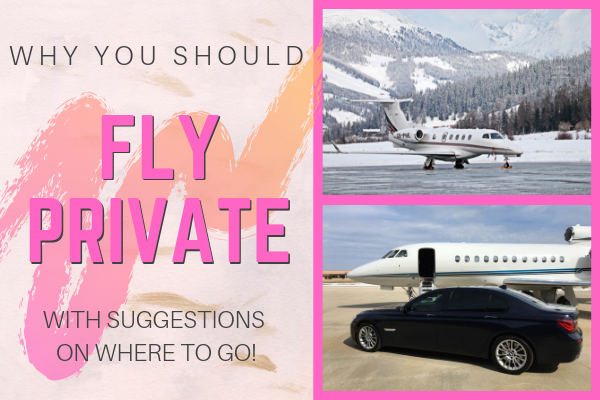 Sometimes a destination is out of this world, but the journey can literally feel that way. True, sometimes those hard to get places really are worth the hassle, but who doesn't just want convenience? Given the option, everyone prefers the easiest and most relaxing way.
Luckily, there is always an alternative for clients of Charlotte Travel and we always make sure that your trip is as perfect as can be. This is when the idea of a private charter goes from a dream to reality.
Okay, so you've decided you want to charter a jet for the holiday of a lifetime - but where? Don't worry, we can help you with inspiration too! Keep reading to see where we recommend taking advantage of the convenience of a private charter!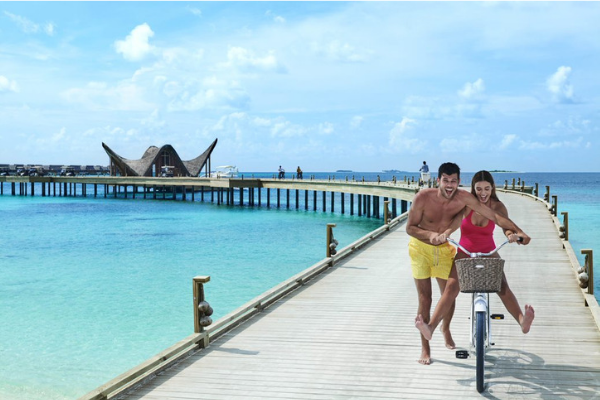 We are so lucky to have this Indian Ocean gem a direct flight away. The flight schedule, however, is not the most convenient as excited vacationers arrive late in the evening, which may demand an overnight stay in Male before they can board their seaplane to their overwater villa. These issues are non-existent for those arriving by private jet. Aside from being a stylish alternative, you can arrive at the magical Maldives on your own clock and maximize the time spent basking in the sun.
Ready to go but not sure where to stay? We recommend you check out Joali Maldives, one of the newer ultra-luxury properties in the Maldives. Clients of Charlotte Travel are entitled to special packages and amenities, so reach out to your travel advisor to find out more!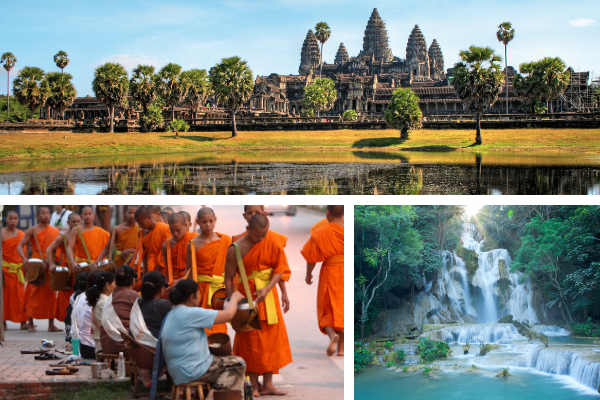 In search of spiritual nourishment? Look no further than the UNESCO World Heritage Town of Luang Prabang. Sacredly located on the confluence of the Mekong River and the Nam Khan River, Luang Prabang is rich in architectural and artistic heritage that reflects the fusion of Lao traditional urban architecture with that of the colonial era. Currently, there are no direct flights from Hong Kong but you don't need to delay your visit any longer with our magnificent jet charter options!
As Rosewood Elite members, we are so excited about the arrival of Rosewood Luang Prabang! Clients of Charlotte Travel are entitled to special amenities including, but not limited to:
Complimentary one-category upgrade upon arrival, based on availability
Daily breakfast for up to two people per bedroom available in the restaurant
Welcome note and amenity
Early check-in and late checkout, based on availability
Pre-registration prior to arrival
Complimentary bottle of Champagne in room upon arrival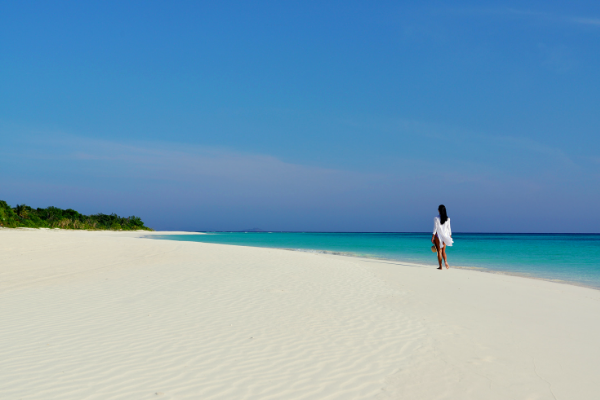 The Philippines offer a great retreat by way of Palawan, the most sparsely populated region surrounded by spectacular seascapes. The crown jewel of this travel media favorite is Amanpulo, blissfully marooned in the middle of Sulu sea, home to a beautiful array of marine life. Encircled by pearl-white sand, the forest canopy of this private islet gives way to beautifully appointed rooms, a hillside Philippines spa and restaurants serving food grown in the resort gardens, or caught from the sea.
If you're looking to escape it all, perhaps for a romantic getaway, why not consider Amanpulo? This private island retreat's powdery white-sand beach stretches the full 6.5-kilometre perimeter of the island, enclosing an unspoiled tropical wilderness. A coral reef awaits exploration just offshore in the pristine waters of the Sulu Sea. As long-time partners for Aman resorts, we always have special offers and packages available for your holiday, so get in touch with your travel advisor now!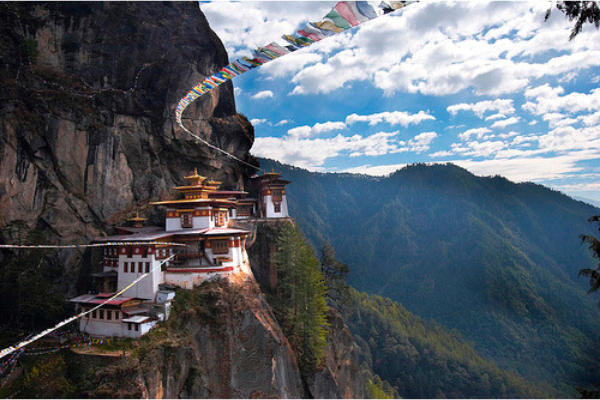 Charlotte Travel is the only Hong Kong agency with an office in Bhutan, so we know very well the pain points of not having a direct flight! Currently, eager visitors to this Himalayan kingdom must first make an overnight pit stop in Bangkok before taking an early morning flight to the last Shangri-La. Charter a jet and save your trip to Bangkok for another time, when you can truly take advantage of its wonderful cultural and dining delights.
 
Bhutan has a few great options for the luxury traveler, but the most recent newcomer is Six Senses Bhutan. Comprised of 5 lodges spread across different valleys across the Himalayan Kingdom, it is 5 unique experiences crafted into one enchanted journey. Aside from special packages and offers, Charlotte Travel clients can receive:
Complimentary Ala Carte Breakfast for two daily for duration of the stay
Two complimentary 60-minute massages per suite/villa per stay
Early check-in/late check-out, subject to availability
Complimentary Wifi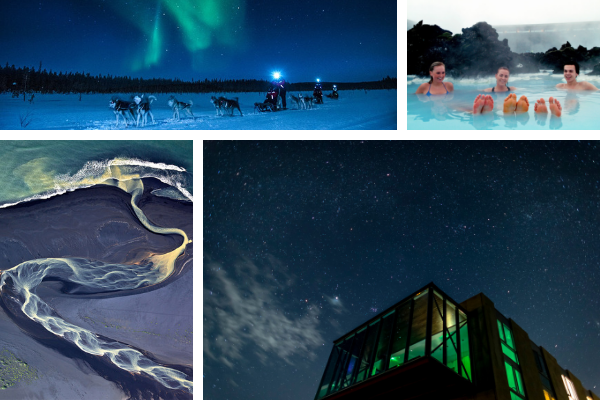 This region in Northern Europe has been hot lately, and there no wonder why! These countries share strong historical, cultural and linguistic ties, but they each have their own unique landscape an culture. This is a year-round destination, you can go twice in one year and have vastly different experiences! Unless going to the major cities like Helsinki, you will likely need to stop at least once to get to places like Lapland. We recommend treating yourself to a private jet and cut your travel time significantly.
While you're treating yourself, why not have the best Christmas there ever was? We are in love with this exclusive, all-inclusive Lapland Christmas Adventure. Meet Father Christmas and his helpers, accompany him on a sleigh ride, visit a husky farm and then head back to your private chalet where you chef will have a special home-cooked meal for you before you head off for some Northern Lights hunting. This package is a favorite for children aged 0-99.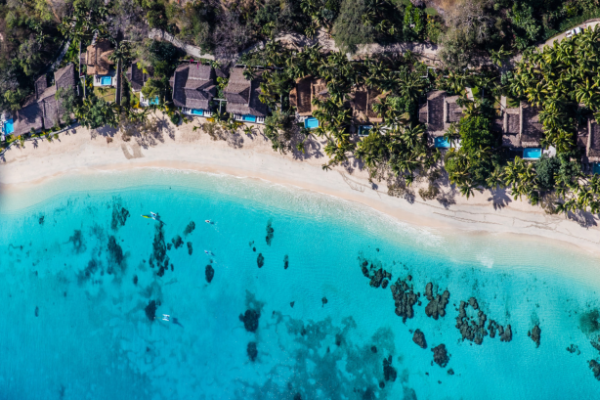 Paradise in the middle of the South Pacific ocean, this island nation is home to unique culture and cuisine, as well as the happiest people on Earth. Its far-flung location means its natural beauty is unspoiled, but can also make it a bit challenging to get there. Leave it to us, we will source and arrange for your favorite aircraft so you can go from Champagne on your charter to a fruity welcome drink in no time!
Of the 333 islands, one of our favorites is Kokomo Private Island, the perfect place to leave the world behind and enter a realm where time doesn't exist. Encircled by the famous Great Astrolabe Reef and dotted with pockets of lush tropical nature, Kokomo is one of the few rare islands in Fiji with stretches of stunning white sand beach. The luxury suites are designed for privacy, comfort, and relaxation, which includes all private infinity pool and garden. The only problem is you may not want to leave!
Clients of Charlotte Travel may enjoy the below exclusives at this little piece of heaven.
Upgrade on arrival, subject to availability
Complimentary Full Breakfast for two daily for duration of the stay
$100 USD equivalent Resort/Hotel credit to be utilized during stay (not combinable, not valid on room rate, no cash value if not redeemed in full)
Early check-in/late check-out, subject to availability
Complimentary Wi-Fi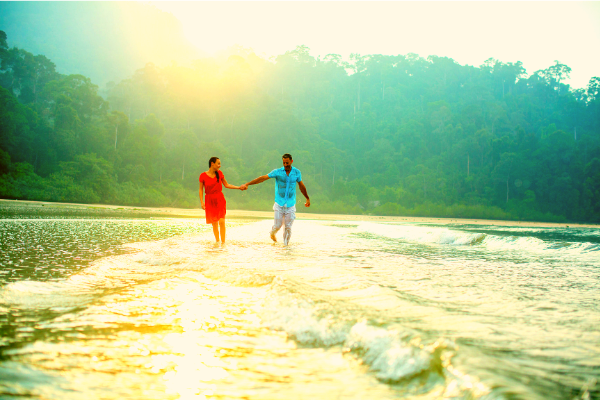 Though Langkawi isn't far, the required layover will delay you coming to the Jewel of Kedah - and who wants that? Langkawi is a mystical island of wild scenic beauty and aquamarine seas. A natural paradise, Langkawi boasts tall forested mountains, centuries-old limestone caves, majestic waterfalls and white sand beaches. Its past is swathed with legends of romance and mystery. 
With its tropical rainforest setting and secluded, white sands beach on the Andaman Sea, The Datai Langkawi provides the ultimate escape. Nestled in the heart of an ancient rainforest, The Datai Langkawi is a captivating destination resort that blends smoothly with its natural surroundings. Having just undergone a major renovation, guests can choose from several room styles, including the luxurious Beach Villas, which feature separate living areas that flow effortlessly into a lush, enclosed outdoor garden, complete with a rain shower and 32-foot private swimming pool. As us how you can receive the below amenities:
Upgrade on arrival, subject to availability
Daily full buffet breakfast for up to two in-room guests
Early check-in/ late check-out, subject to availability
A complimentary 60-minute massage, foot bath, and tea for two, once per stay
Complimentary Wi-Fi
This list is by no means exhaustive, there are many other places where flying private makes more sense. Get in touch now so we can help plan your next amazing holiday!