I sipped champagne as the sun started to slip toward the horizon. Just moments ago, I had seen a white rhino so close I could hear its labored breathing. An elephant strolled alongside our vehicle, the smell of "musth" so strong, we knew he was in the area a full five minutes before stumbling upon him. It was with that sweet sip of bubbly that I decided " I LOVE AFRICA!"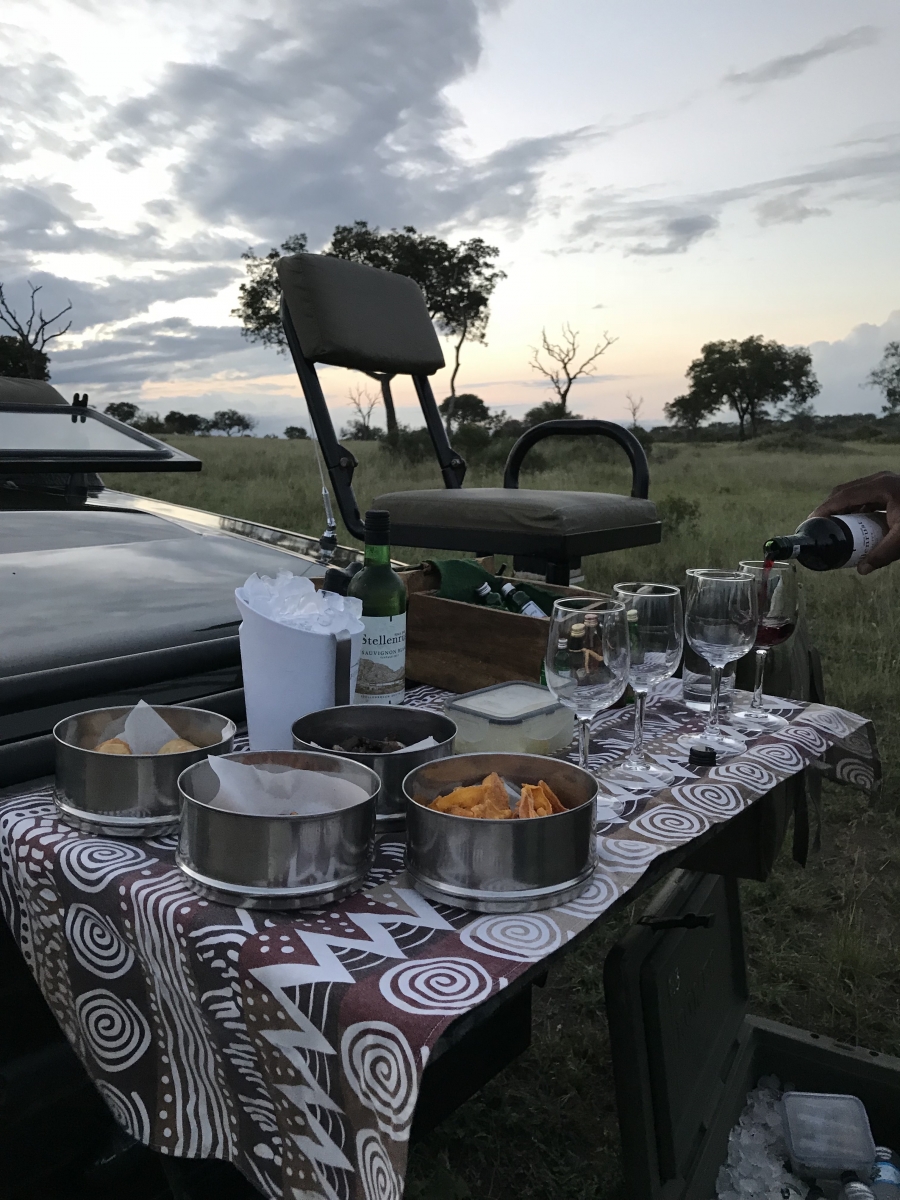 Most people hear "African safari" and think of it as something exotic and generally out of reach. As a first time traveller to Africa, I shared this sentiment. I couldn't even believe I was going, but no amount of research could prepare me for this amazing experience.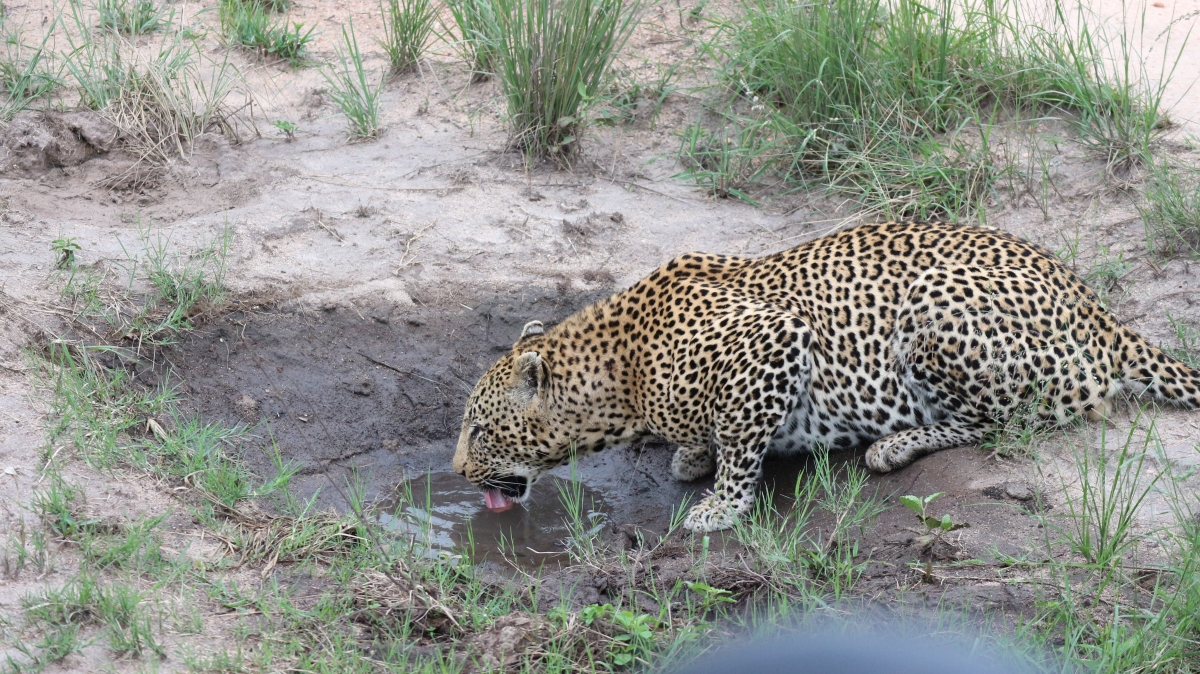 I spent nearly 2 weeks in South Africa, going from safaris to Cape Town and even visiting the winelands of Franschhoek and Stellenbosch. It would be impossible for me to choose a favorite part, but that's the beauty of South Africa – you don't have to! This magnificent country offers visitors a variety of experiences, landscapes, and cultures. While there are so many highlights, from what I can only call a trip of a lifetime, I'm going to focus on my first time on a safari.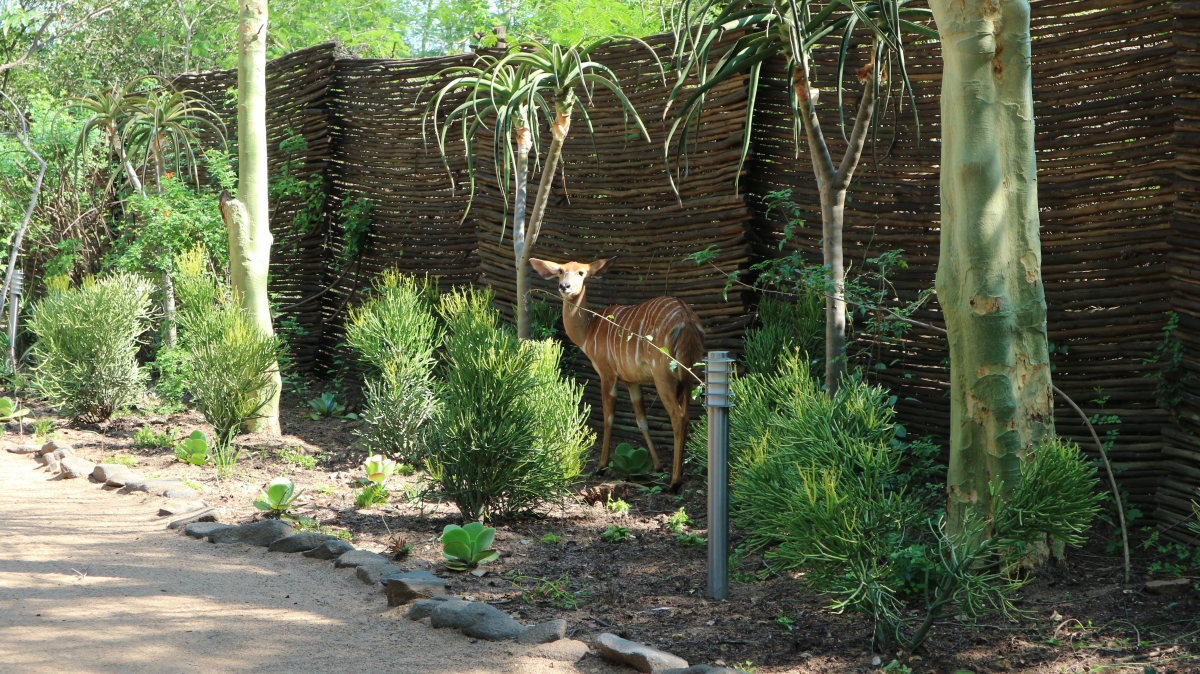 I visited two lodges and each one was out of this world in its own way. After my 13-hour direct flight from Hong Kong to Johannesburg, I took another small plane to Nelspruit. After a scenic two hour drive through immense fields and plantations of eucalyptus, avocado, sugarcane, macadamia, and bananas - we arrived.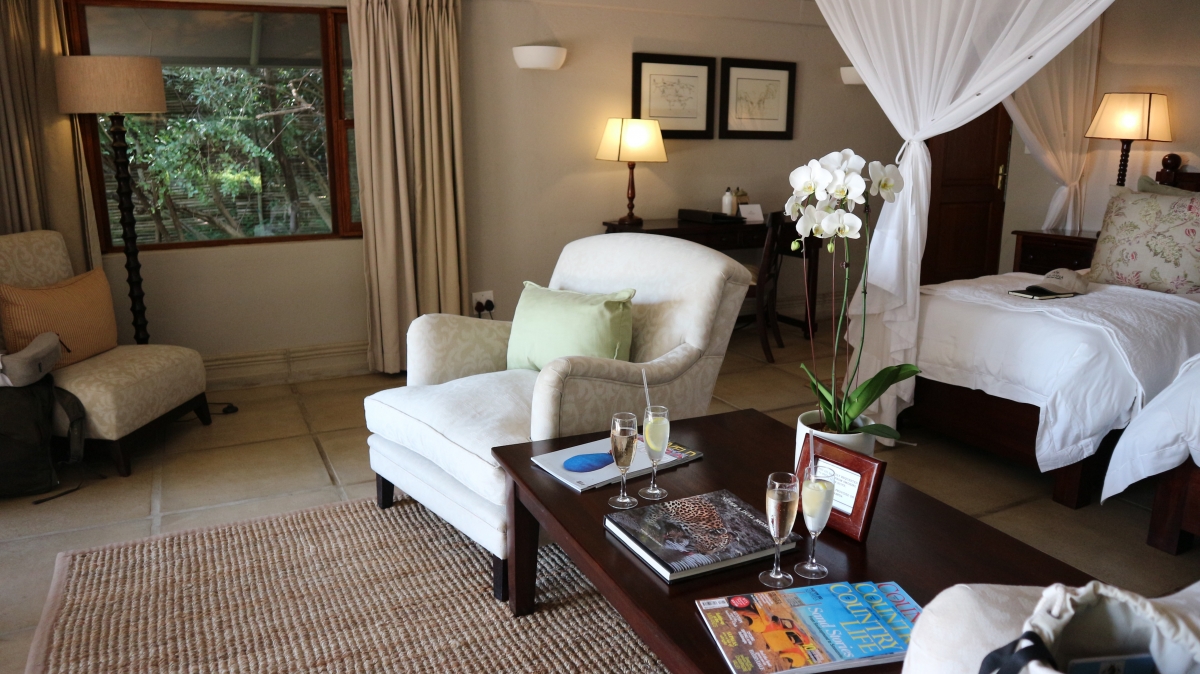 Savannah Executive Suite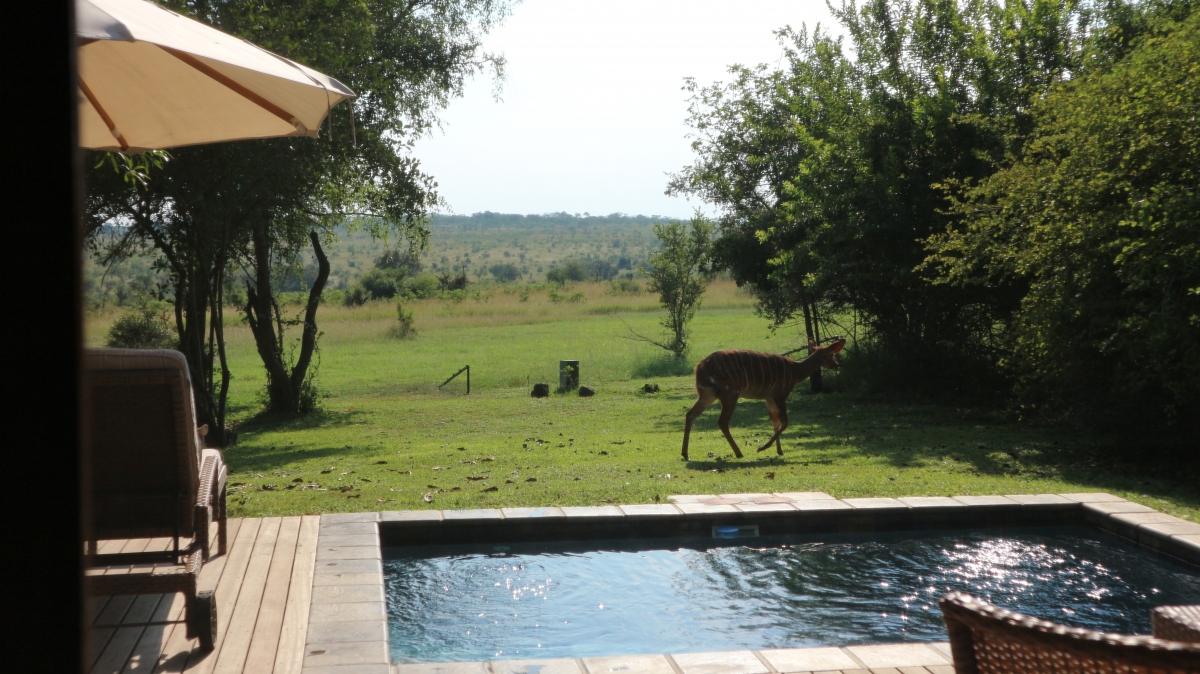 Savanna Executive Suite Patio & Plunge Pool
Our first stop was Savanna Lodge, and the awe pretty much started immediately. The spacious luxury tents provide every comfort while still allowing for an authentic bush experience. Our vehicle was greeted by a family of Nyala, including their brand new calf less than 4 months old. They called the property home, and it was clear the mother felt comfortable around humans by how she let her young come so close to us.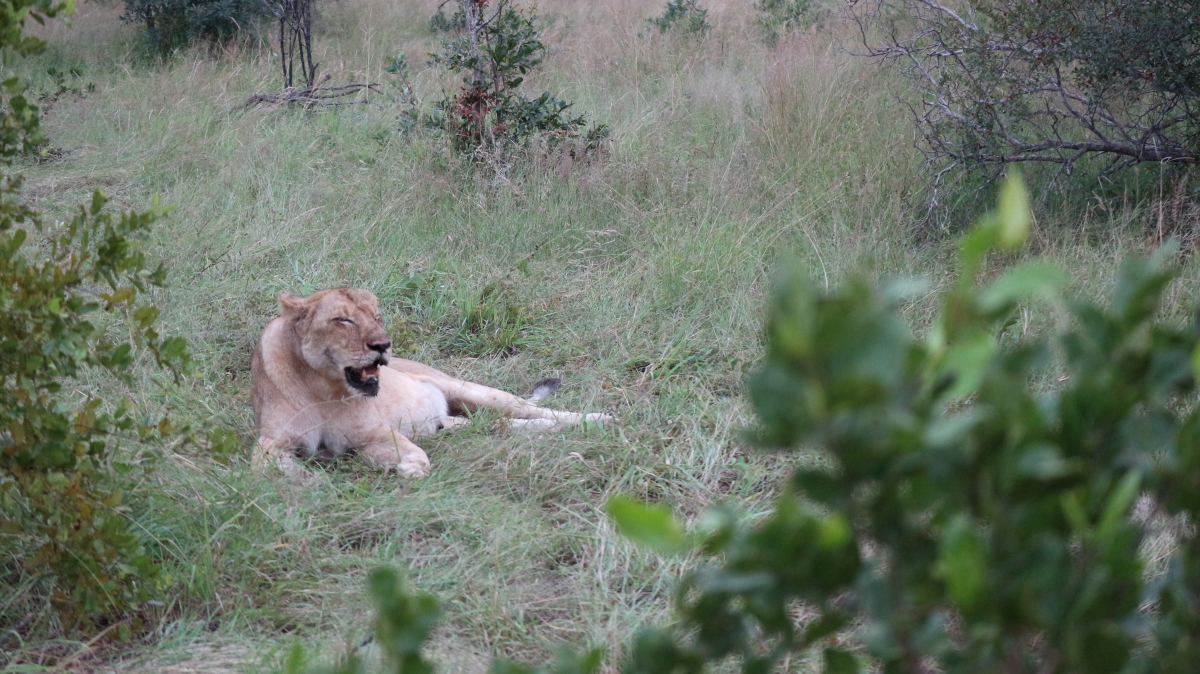 After a delicious lunch spread, we were off on our first safari adventure. About 15 minutes into the drive, we came upon a field filled with impala, followed by a cool-headed male white rhino, elegant elephants and a stunning leopard. That was all in the first hour. After some chatter on the radio, our ranger and tracker hurried excitedly off-road (a benefit of staying on a private game reserve versus visiting a national park). The air remained scentless, a testament to how fresh our next sight was: a lion, replete after feasting on her kill, hyperventilating from the influx of calories. Though I felt bad for the poor impala, it was humbling to see nature at work.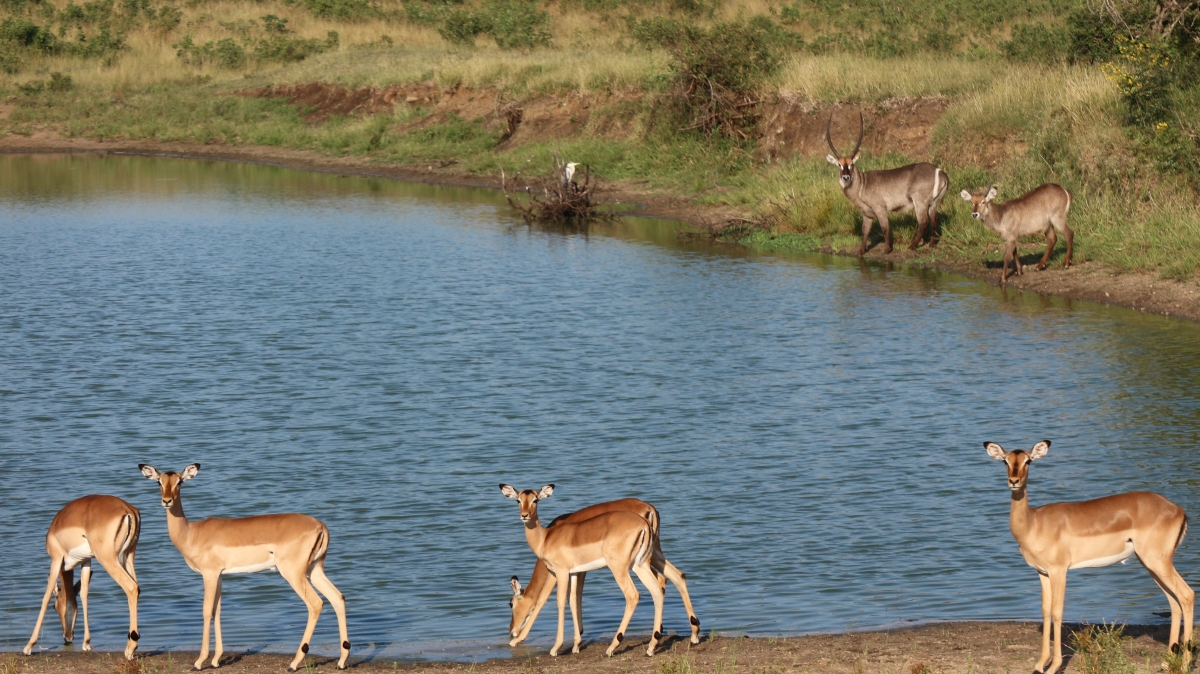 Unfortunately, our wonderful time at Savanna was up and we were off to our next lodge. Though we were sad, we had no idea it could get better.
Sabi Sabi Earth Lodge Entrance
It looks unassuming at first (because it's underground), but the open air reception and dining areas welcome you with jaw-droppingly spectacular views. Sabi Sabi has four lodges, each completely different but no less beautiful than the others. Sticking to their "past, present and future" motifs, Earth Lodge really lives up to future.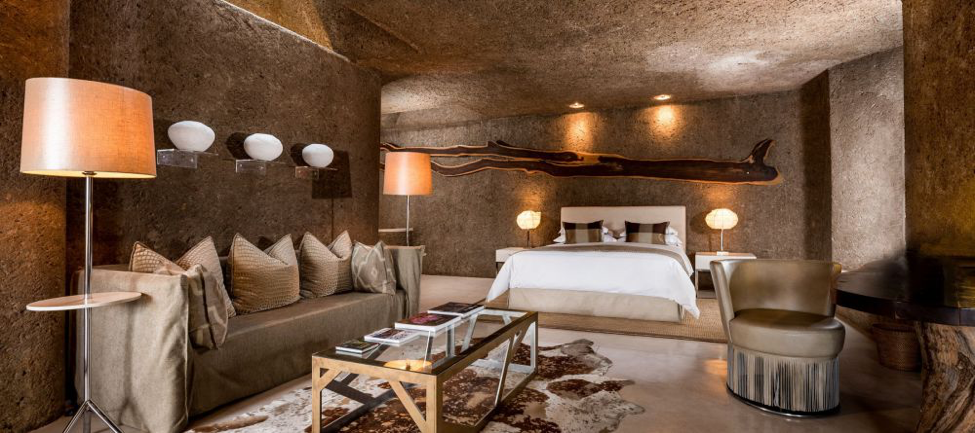 Sabi Sabi Earth Lodge Suite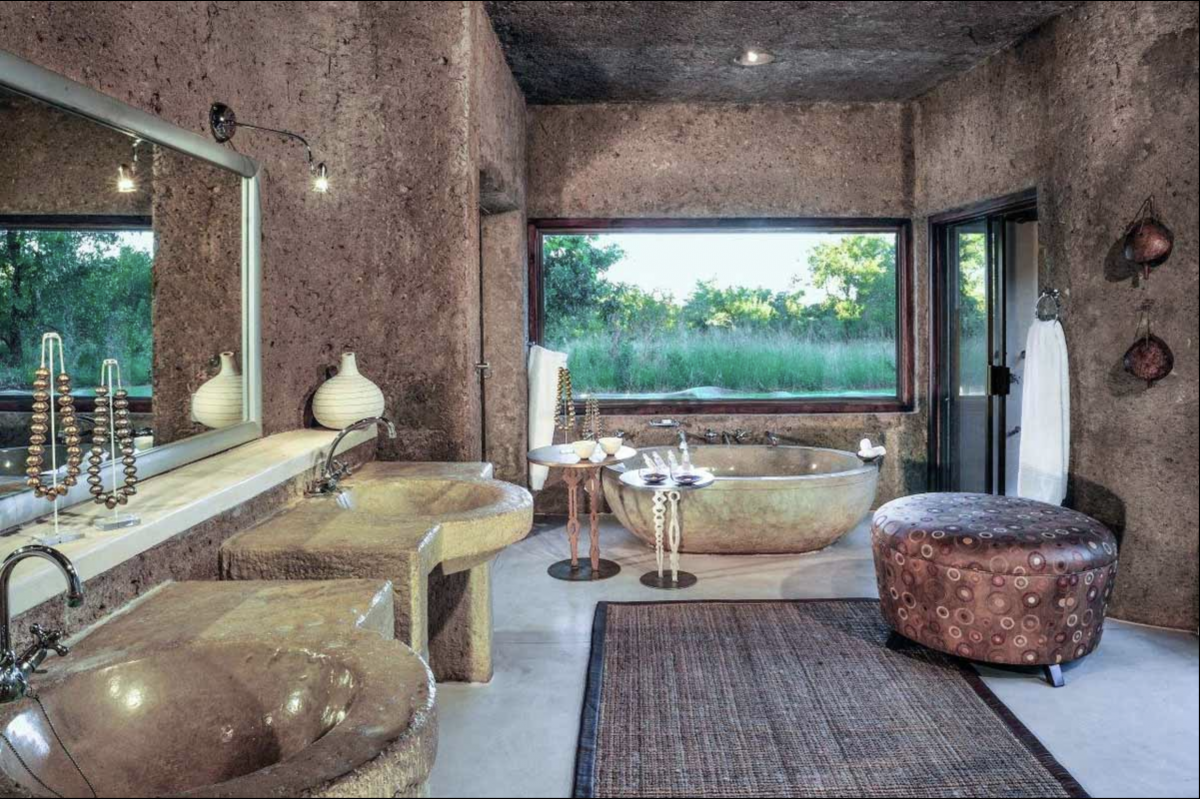 Using materials from the land its built upon, each of its 13 suites has the same layout and décor. That includes a very spacious living area, large bathroom with a decadent tub and rejuvenating rain shower. For those who prefer to be more in tune with nature, there is an outdoor shower and your very own plunge pool. The property is unfenced, which makes for quite a moment when you awake to see an elephant drinking from your little oasis!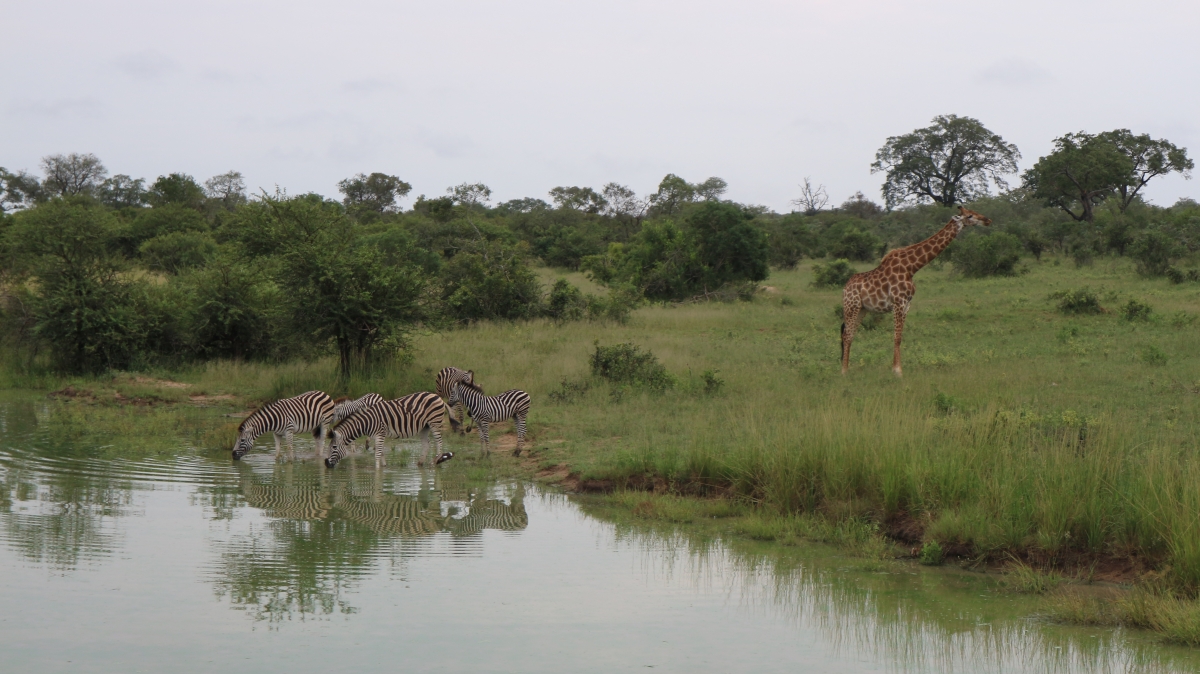 Like Savanna, we got to see the big 5 and then more. Our very experienced and perceptive ranger and tracker also showed us tiny critters, like this wacky little chameleon.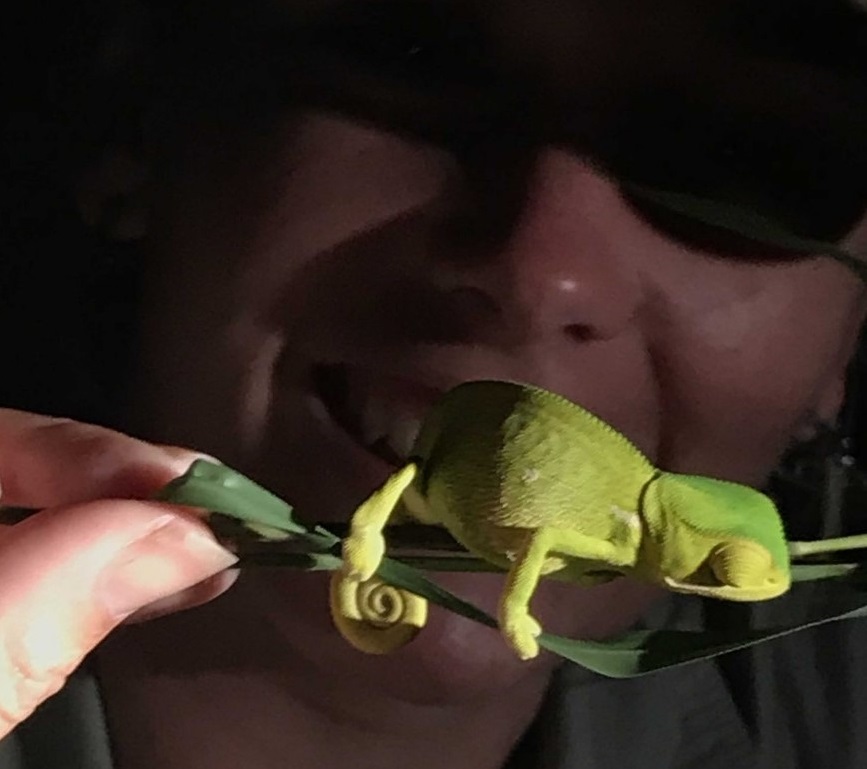 We were astounded at how they could spot this little guy (I mean, he was literally camouflaged!) as they drove by quickly in the dark night. While having beautiful lodging, delectable cuisine and, of course, the wildlife, having rangers and trackers who know what to look for and where can really make or break your trip. We were lucky to have great ones at both.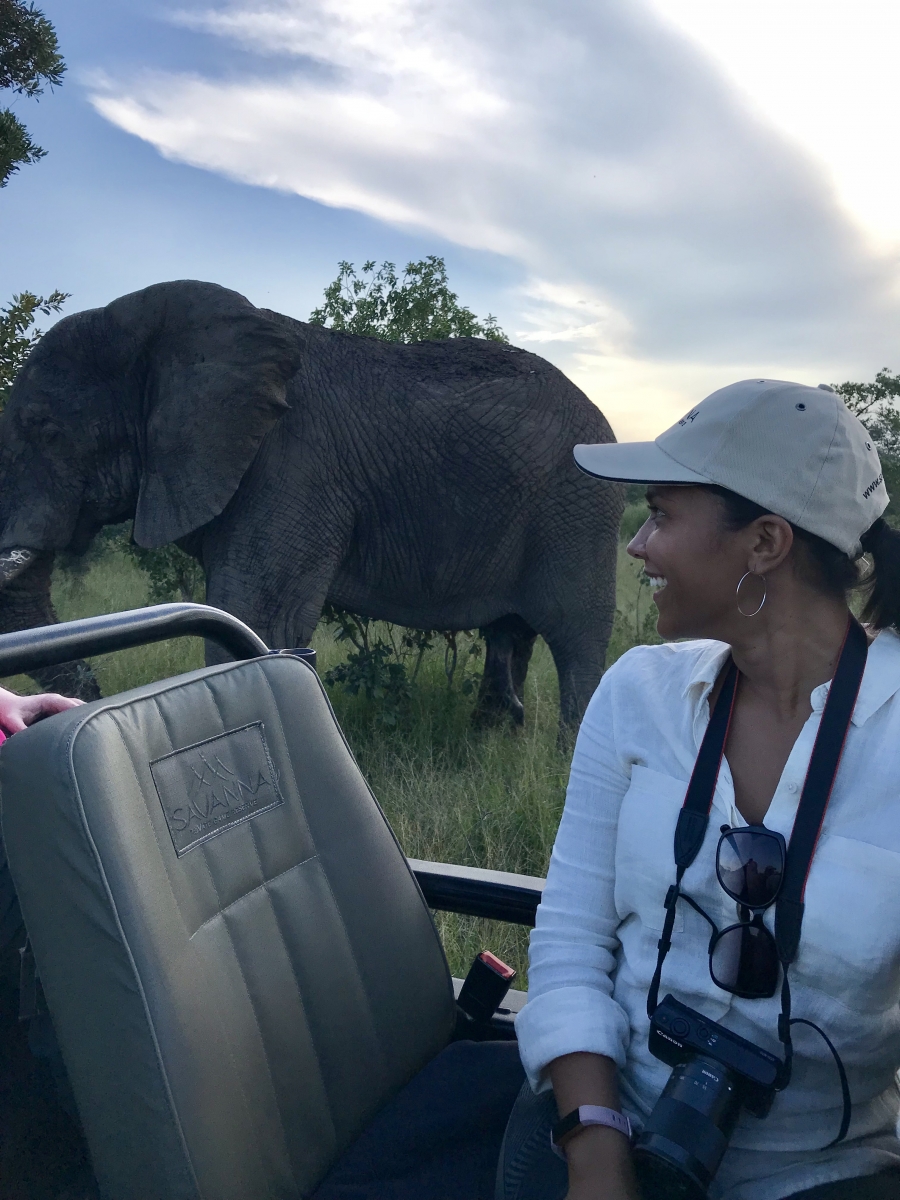 Before we knew it, our time at Sabi Sabi was over and we were sad again to go but even more excited to see what this fantastic country had to offer.
Stay tuned for the Cape Town highlights!