Many dream of visiting Africa, conjuring up exotic images of what safari will be like. But, few realise how amazing those views look like witnessed from the roof of Africa. It is frequently said that Africa is not just a place, but a million places offering endless opportunities.
If it is your dream to summit Kilimanjaro, Africa's highest mountain, you have come to the right place. We offer two routes to the top of Kilimanjaro, each with their own distinctive features and with an option to choose a private departure or a scheduled climb, depending on your personal needs. Let us take you to the Roof of Africa!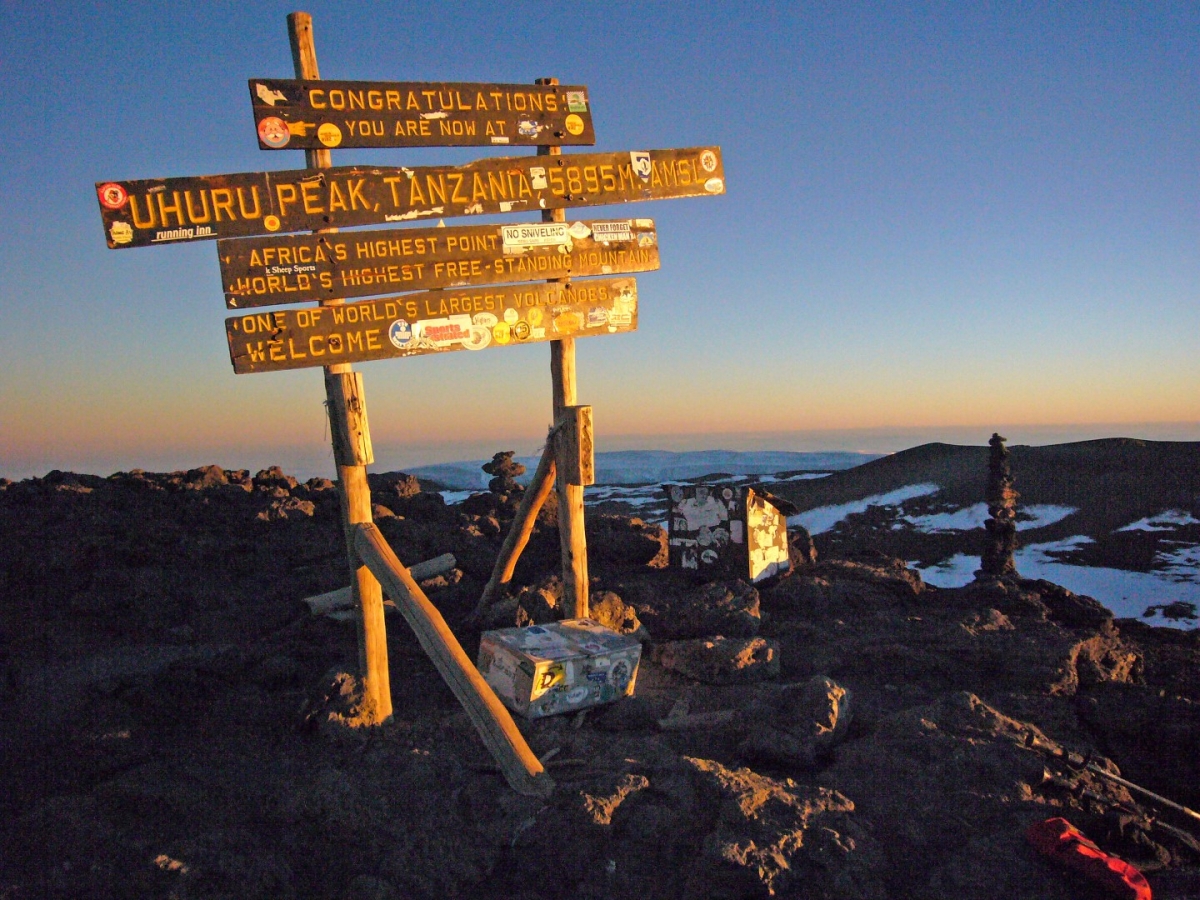 Why summit Kilimanjaro?
At 5895m high, the majestic Mount Kilimanjaro is not only the highest mountain in Africa and one if the world's "Great 7" summits, it is also the highest free-standing mountain in the world.This dormant volcano has drawn climbers from all over the world for more than 120 years.Kilimanjaro boasts of many things: striking natural beauty, breathtaking vistas, spectacular sunsets and the distinct and often other-worldly ecological systems. But Kili's popularity also stems from the fact that it can be summited without technical gear or extreme fitness, and fairly cheaply.You will need willpower, a sense of humour, a healthy body and a little bit of luck. Aside from that, with Charlotte Travel at your side there is nothing to stop you from standing on the roof of Africa, a moment that you will never forget.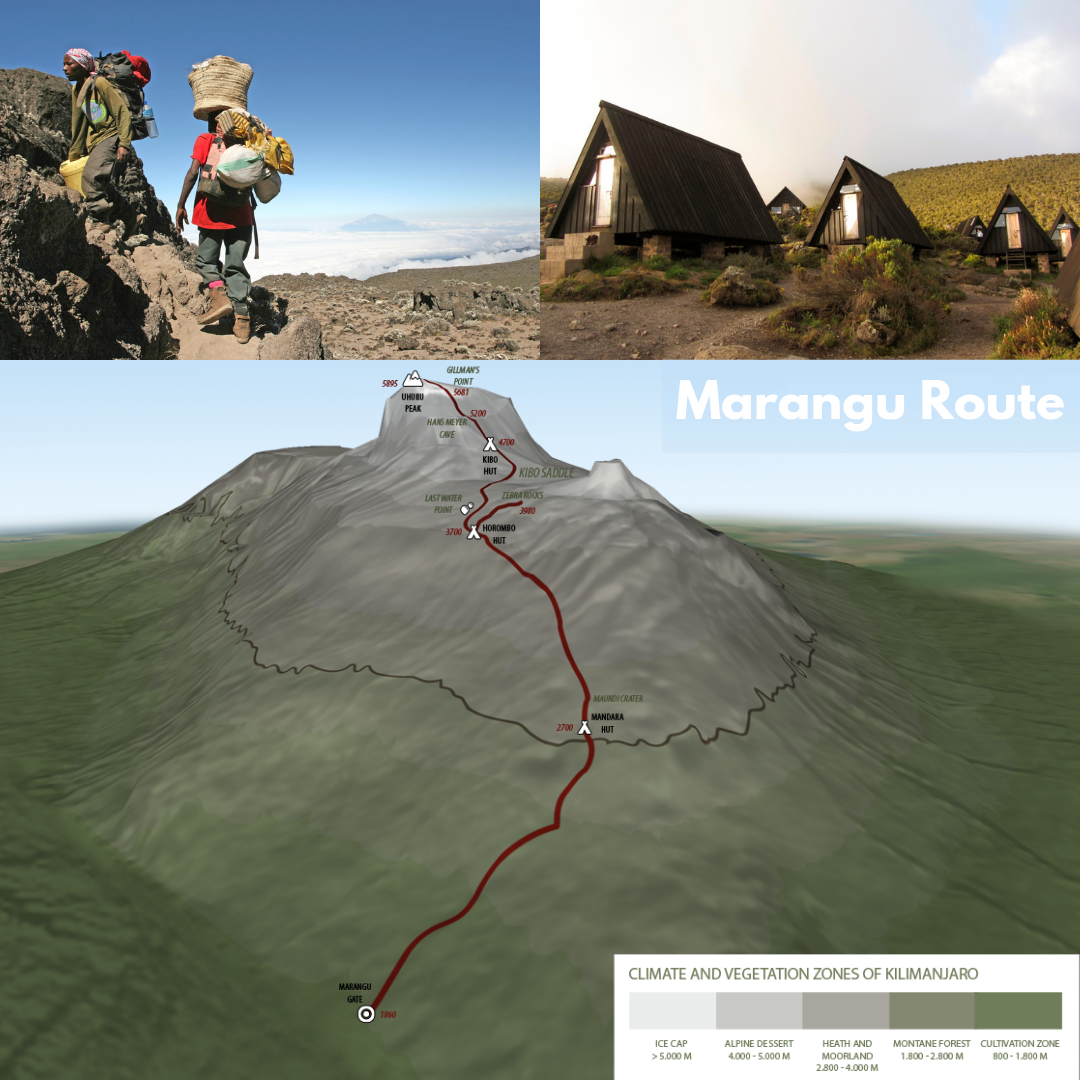 Trekking Kilimanjaro – Marangu Route
(Accommodated)
 
 Marangu route is the oldest route and often considered the easiest. It is nicknamed the "Coca Cola" route, as it is popular and attracts a larger number of climbers compared to other routes.
With the easiest and most comfortable 5 night trek, you will reach the summit of Mt Kilimanjaro. The route is well-developed and the climb is constant and moderate. Only the approach to the summit is the exception as it is slightly more demanding. The accommodation on this tour is in simple mountain huts, which is an advantage over other routes as the mountain can be very cold at night.
Marangu Route (Accommodated)
Scheduled Climbs : Starting from HKD 17,150
Private Climbs: Starting from HKD 19,450
Join us Trekking in Tanzania!
Trekking Kilimanjaro – Machame Route
(Camping)
The Machame route is often considered the most striking and has spectacular views of the summit, but it is weather dependent.
Joining the most beautiful 5 night route to the top of Mt Kilimanjaro, your climb begins in the lush rainforest and follows a path that offers occasional views of Mount Meru, Shira Ridge as well the main summit of Mt Kilimanjaro – Kibo. The Machame route contains more steep passages and higher altitudes than the Marangu route and is slightly more demanding.
Machame Route (Camping)
Scheduled Climbs: Starting from HKD 17,150
Private Climbs: Starting from HKD 19,450
Camping on the top of Africa!
Which route to take up Mount Kilimanjaro?
Private climbs
Tackling Kilimanjaro is a very personal journey for many. If there are specific dates, routes or any other individual preferences, a private climb will be best suited to your needs.These private climbs are perfect for groups of friends or families who want to make the journey in a small, intimate group. These routes are extremely versatile and allow you to create your Kilimanjaro experience according to your own needs.
Scheduled climbs
If you are a solo hiker or would like to join a group of like-minded hikers ready to tackle the mountain, scheduled climbs are your best option. Anywhere between five and ten hikers can depart on a scheduled climb, where new bonds and friendships are often formed. Prices are fixed making this the most cost-effective choice for getting to the top of Kilimanjaro. 
If you are still unsure, contact one of our experienced travel advisors to weigh the pros and cons of private and scheduled climbs.