Roger Harris journeys to remote Tahiti, in French Polynesia, in the footsteps of the many explores, navigators, artists and actors that have woven the western fantasy of the South Seas.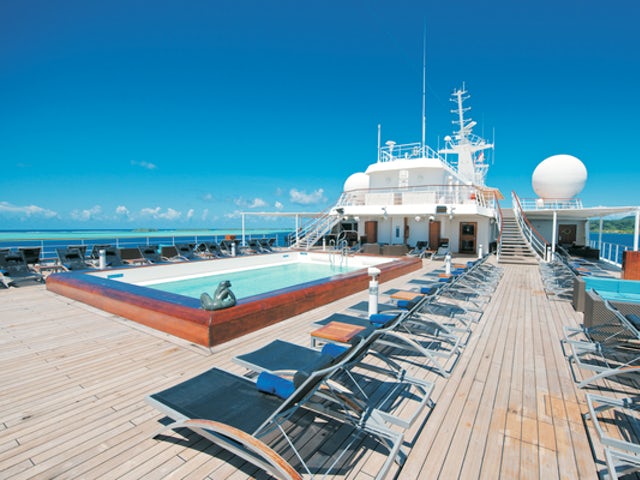 Tahiti is as much a place of the imagination as it is a place on the map. The largest of the 118 islands that make up French Polynesia, it's home to around 70 percent of its population, of whom two thirds are ethnic Polynesians. The indigenous residents descend from early travellers who are believed to have navigated outrigger canoes across thousands of kilometres of ocean to reach a paradise so remote, it is thought to be one of the last places on earth to be settled by humans. Despite the formation of a sophisticated civilisation based on kingdoms and clans, the islands seem to have woven their way into the global imagination through the incursions of an eclectic mix of remarkable foreigners, whose visits had profound effects upon residents and visitors alike.
In June 1767, the British naval officer and explorer Samuel Wallis made the first recorded visit to Tahiti by a European navigator. His ship HMS Dolphin stayed in Tahiti's Matavai Bay for over a month and Wallis was later able to pass on useful information to the explorer Captain James Cook. Wallis narrowly beat French admiral and fellow explorer Louis-Antoine, Comte de Bougainville, to the islands, the latter describing in his 1771 book A Voyage Around the World an "earthly paradise where men and women lived in blissful innocence, far from the corruption of civilisation." He  characterised the Tahitians as noble savages, which no doubt influenced the romantic visions of later travellers, artists and philosophers who descended on this remote archipelago when they become disillusioned with western ways of living and thinking.
Captain James Cook arrived in Tahiti in 1769, during his first global circumnavigation, to observe the transit of Venus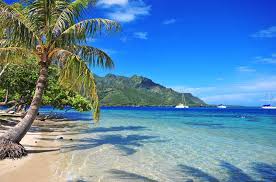 across the sun, which occurs only every 243 years. It was an important observation that assisted in the calculation of longitude – something that would greatly facilitate global navigation. Cook's voyages across the Pacific allowed him to map Polynesia in more detail than ever before and his contributions to geographical knowledge continued to inform scientists well into the 20th century.
Our next foreign incursion of note is by Fletcher Christian, who arrived in Tahiti in 1788 on board HMS Bounty, under its captain Lieutenant William Bligh. Their mission was to collect breadfruit plants to be taken to Jamaica and cultivated as a food source for the slaves there. The crew had to wait five months before the plants would be ready for removal and during this time they succumbed to the languid lifestyle of the residents. After departing Tahiti the next year, Christian led a group of 18 mutineers and cast Bligh and some his loyal followers adrift in a small boat. Christian returned to Tahiti to marry a princess and the mutineers, along with several other Tahitians, sailed the Bounty to Pitcairn island where they established a colony.
Another notable visitor to this idyllic archipelago was Robert Louis Stevenson, the Scottish novelist and travel writer, who arrived in the Marquesas Islands of French Polynesia in 1888. He describes his arrival in the first chapter of In the South Seas (1896): "The first experience can never be repeated. The first love, the first sunrise, the first South Sea island, are memories apart and touched a virginity of sense…"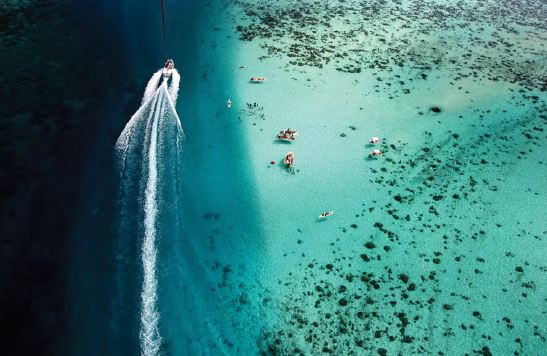 It's easy to imagine a similar emotion from the French artist Paul Gauguin, who first arrived in Tahiti in 1891. Intent on escaping European civilisation and "everything that is artificial and conventional", Gauguin settled in a village and began producing his finest paintings. His 1892 masterpiece When will you Marry? sold for a record US$210 million in 2014, but his art was hardly appreciated in his lifetime. He died in French Polynesia in 1903, aged 54 and more or less in poverty. Apart from his influence on many 20th century artists and writers, Gauguin's depictions of Tahitians continue to feed the fascination that westerners have with foreign cultures and the notion of a simple tropical lifestyle. All of which brings us to our next foreign incursions and the seemingly never-ending legacy of the Bounty adventure. In 1920, the American writer and war hero James Norman Hall arrived in Tahiti with his friend and collaborator Charles Nordhoff. Together they wrote several successful adventure books, including Mutiny on the Bounty (1932). Hall died in 1951 in Tahiti and his grave site looks over Matavai Bay, where Captain Bligh first dropped anchor on the Bounty.
The artist Henri Matisse visited Tahiti in 1930, almost certainly following in the footsteps of Paul Gauguin. Although he later claimed that he returned from the islands "absolutely empty-handed", over time, his memories of Tahiti fermented and his fascination with traditional Tahitian fabrics gave rise to the look and technique of his later cut-outs. In the 1947 publication Jazz, a limited-edition art book containing prints of cut-paper collages, Matisse recalled his memories of Tahitian lagoons as "one of the seven wonders of the paradise of painters". Jazz is considered the first great expression of the new cut-out technique and Matisse later admitted that the memories and enchantments of the sky and sea of Tahiti only returned to him 15 years later "in the form of obsessive images".
The actor Marlon Brando arrived in Tahiti in 1961 to star as Fletcher Christian in the MGM movie Mutiny on the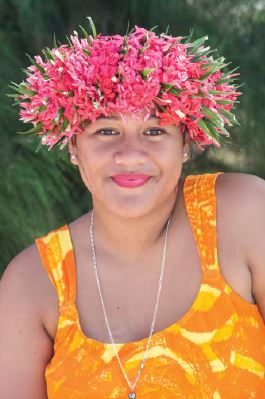 Bounty. He fell in love with both the location and his co-star, Tarita Teri'ipaia, the French Polynesian actress who played the role of Fletcher Christian's princess and who became Brando's third wife. Brando purchased the small islands that make up the Teti'aroa atoll, a traditional playground for Tahitian chiefs, and built a small village to live in and to entertain his friends, while also inviting scientists to study the ecology and archaeology of the area.
In his later life, he spent less time there, but his wife continued to operate the village as a modest hotel for more than 25 years. Following Brando's death in 2004, development began on The Brando, a luxury eco-resort and research centre where US President Barack Obama wrote his memoirs. The resort espouses an opulent but simplistic experience as a retreat from the tensions of modern city life; exactly what attracted Brando. From Wallis to Obama, Tahiti's image to the rest of the world has been fashioned by outsiders into that of a remote paradise, with a relaxed and sensual culture offering an idyllic return to nature as an alternative to the rigours of modern urban life. The reality is not far from this vision. Being part of France, and with tourism as the principal industry,
Tahiti makes it easy for visitors to find what they have come to expect. There's no denying the beauty of the islands and the magical underwater environment as well as the natural Polynesian friendliness of the residents. Tahiti remains a place of the imagination that easily turns its seductive charms onto modern-day visitors just as it has done throughout history.