Still putting together your 2020 New Year resolutions? Think cruising!
Apart from being a fabulous holiday,  cruising is always a great way to meet interesting, like-minded fellow travellers and to make new friends. While you are being pampered at sea, you may even learn something exciting!
Our founders have hand-picked a few cruises in 2020, please join them to enjoy cruising to the its fullest!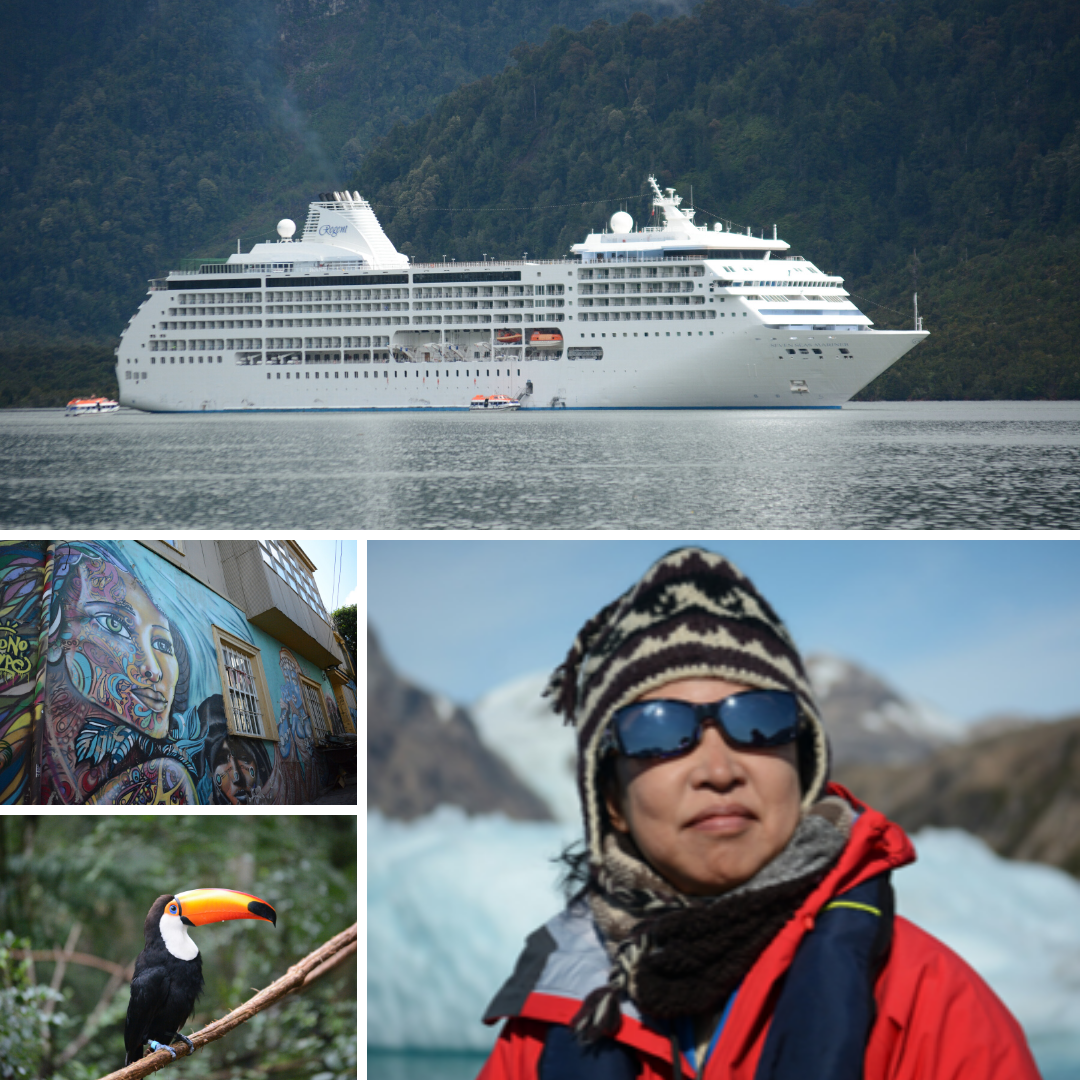 Founders' Journeys 2020
Our Founders Jackie and Roger Harris will be hosting cruise journeys again! This year Roger has another role – to conduct enrichment lectures on these exciting journeys, which means that apart from enjoying the luxurious shipboard lifestyle, you will have the opportunity to learn about people and culture of some of the destinations through Roger's in-depth presentations.
15 Days Singapore to Mumbai  | Silversea | Silver Spirit (29 Feb 2020 - 15 Mar 2020)
The exotic lyricism of South East Asia is fabled across the world, and this is a journey that truly embodies the mind, spirit and soul of the region. With effervescent Phuket and Cochin, three overnights in vivacious Yangon with its iconic tuk-tuks and temples, and overnights in India's teardrop, we present an Asia that is profound and absolute. Read more...
12 Days Nome (Alaska) to Seward | Silversea | Silver Cloud(14 Sep 2020 - 26 Sep 2020)
Ecologically diverse and starkly beautiful, this voyage shows a facet of Alaska that is rarely seen by the land traveller. With a plethora of sea birds, Northern fur seals, ice cruises and local welcomes, this is an expedition for those who seek travel off the beaten track. Contact our cruise specialists for more details...
21 Days Hong Kong to Sydney | Silversea | Silver Muse (10 Oct 2020 - 31 Oct 2020)
Three full weeks of travel to span continents, cross oceans and open your mind. Be the first Silversea guests to visit five exciting new ports – from remote and remarkable islands to tiny towns. Palawan – winner of the best island in the world an incredible three times – never fails to delight, days and sea ensure total relaxation, while an overnight in Brisbane is just perfectly timed urban perfection. Contact our specialists for more details...
12 Days Singapore to Hong Kong |Seabourn | Seabourn Sojourn (22 Mar 2020 - 3 Apr 2020)
A fascinating sojourn through Thailand, Cambodia and Vietnam including a Caviar in the Surf beach at isolated Ko Kood island. eabourn Sojourn enchants guests with an array of public areas scaled to encourage a relaxed sociability. One of the most unusual features of Seabourn Sojourn and her sisters is Seabourn Square, an ingenious "living room" that replaces the traditional cruise ship lobby with a welcoming lounge filled with easy chairs, sofas and cocktail tables. Read more... 
14 Nights North Cape Brilliance | Crystal Cruises | Crystal Symphony (19 Jun 2020 - 3 Jul 2020)
A sanctuary of refined style, Crystal Symphony is the standard bearer of The World's Most Awarded Luxury Cruise Line. Enjoy renowned cuisine, exceptional enrichment, sun-soaked verandahs, and the most gracious hospitality at sea.
Venture to the land of the midnight sun during the summer solstice, as endless daylight beckons you to the spectacular fjords and landscapes of Norway, with an overnight in Oslo and heart-pounding pursuits at every turn. Read more...
Interested in Learning at Sea?
Don't miss the chance to attend these fascinating Enrichment Lectures by *Dr. Roger Harris covering the following topics from an insider's perspective:
Indigenous Peoples and Climate Change
Hong Kong Explained
Taking the Internet into Borneo's Interior
Information and Communication Technologies for International Development: The Good the Bad and the Ugly
Sarawak Explained
Oman Explained
(Lecture schedule subject to change)
Contact our Cruise Specialists for more details...
*Dr Roger Harris is an avid globetrotter and internationalist for whom travel is an all-encompassing life-style choice. For more than 40 years he has lived outside his native England; travelling throughout Africa and Asia and working in 20 countries. Beginning with long range overland journeys and then participating in small-scale expeditions to remote locations, Roger leveraged his professional background as an expatriate to spend two thirds of his life outside Europe.
Fantastic Cruise Deals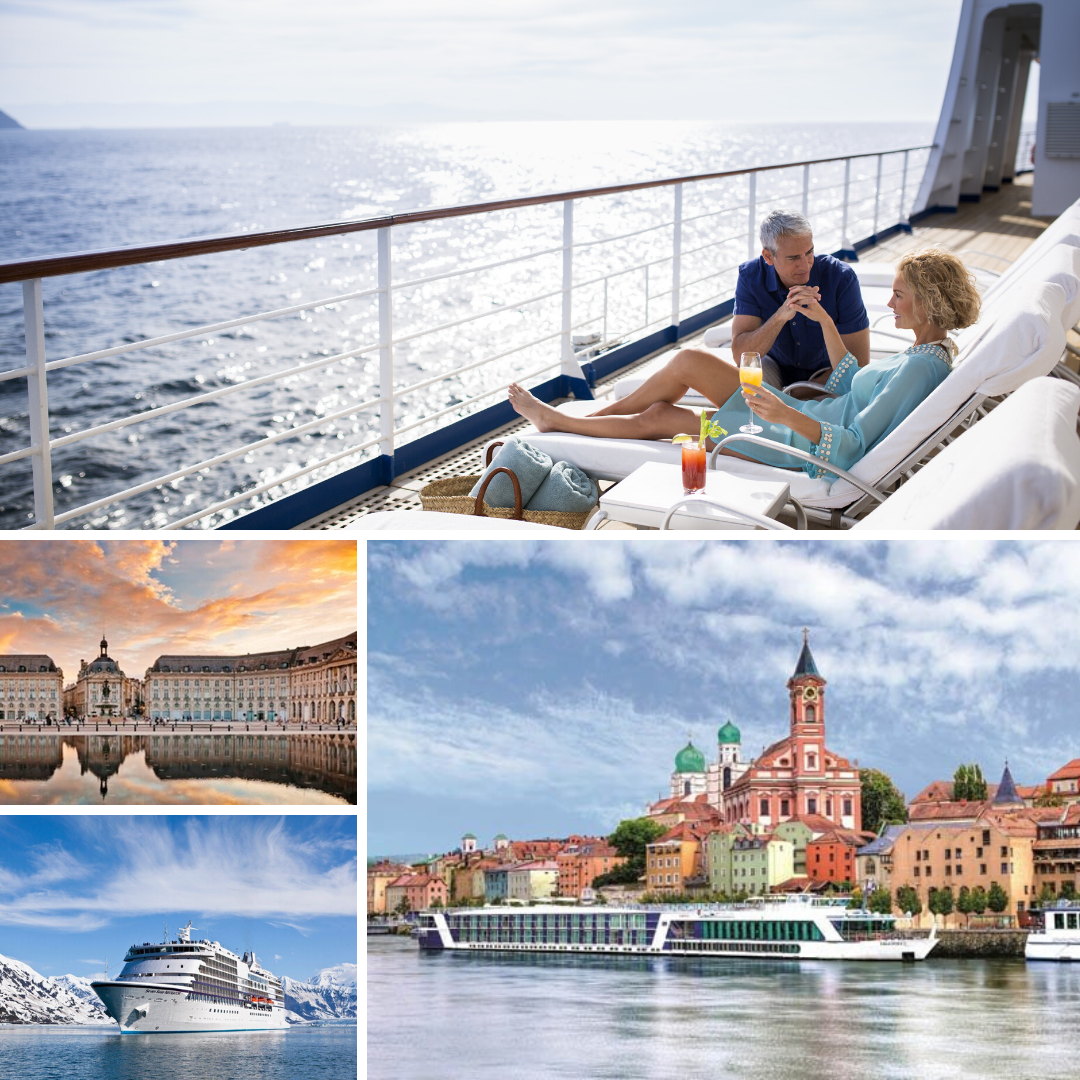 Cruise holidays become perfect with fantastic deals. We have picked the best options with perks below – don't miss it!
1. AmaWaterways Triple Savings | 7 Nights Taste of Bordeaux (23 Apr 2020 - 30 Apr 2020)
Travel to France's legendary wine capital, Bordeaux. Iconic châteaux, vineyards and delicious wine tastings are plentiful as you visit Libourne, Blaye, Bourg, Pauillac and Cadillac.
Enjoy AmaWaterways Triple Savings , saving up to $2,000 per stateroom, plus complimentary stateroom upgrade and $100 per stateroom onboard credit booked by 31 March 2020. Savings is also available on other select departures, don't hesitate to contact our specialists!
2. Regent Seven Seas WAVE Offer | 10 Nights Rome to Barcelona (3 Nov 2020 - 13 Nov 2020)
Whether enjoying the street performers at the Spanish Steps and people-watching over a fine glass of wine in colorful Trastevere, or taking in the historical and architectural glory that is Rome, visitors are spoiled for choice in this truly inclusive journey.
In honor of Seven Seas Splendor, Regent Seven Seas launched 2020 Wave Offer - Celebrate Luxury Perfected, where guests will receive up to $1,000 Shipboard Credit per suite on select 2020 and 2021 voyages. Offer is limited time only!