If wellness is a multi-chapter story then Six Senses Spa Zil Pasyon is a sensory saga. From the dramatic design of its five spa villas to its organic Terres d'Afrique treatments, get ready for a transformative African adventure.
By wrapping our guests up, we hope to create powerful and emotional experiences that can open the door to an elusive, perspective-changing interior journey. Our vision at Six Senses is to help you reconnect with yourself, others and the world around them, and there are few places more beautiful than Six Senses Spa Zil Pasyon to do so.
Teaming up with organic skincare brand Terres d'Afrique, we offer an exclusive menu of wellness journeys, each focusing on specific natural elements and themed to the unique design of each villa: Nature, Cave, Rock, Ocean and Floating. There is also Ubuntu, the couple's journey.
The Ubuntu Journey
Meaning togetherness in Zulu, Ubuntu aims to bring you closer together in a mindful and playful way, drawing on ritualistic traditions of African tribes while promoting the philosophical concept that we exist because others exist. The series of treatments includes a body exfoliation and mask in a steam room during which couples are encouraged to draw patterns on each other bodies; guided meditation to renew love and closeness; and heart chakra healing to promote affection and friendship. This is followed by a massage to awaken sensuality, a bath experience using high pulsation salt therapy and then complemented with a fun tasting experience combing sour, bitter, hot and sweet to reflect the aspects of journeys that couples often go through.
The Ocean Journey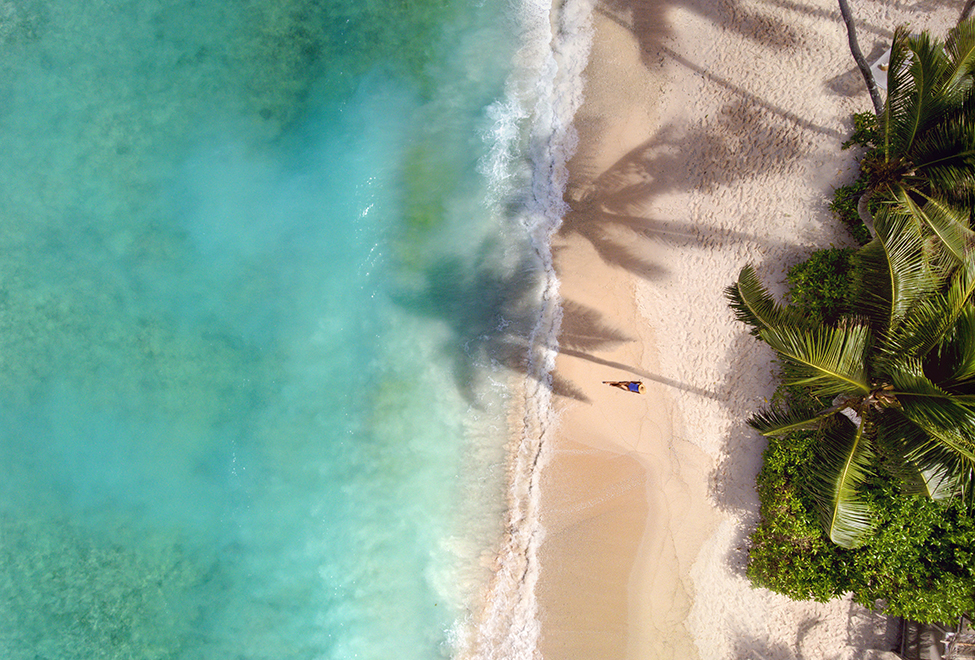 Inspired by the powerful energy of the ocean, the Ocean Journey blends together aromatherapy, acupressure and reflexology with hot and cold massage techniques using crystal balls to clear blocked energy pathways, tension and stress, and revitalize the body and mind. This body and face combo is performed at The Ocean Villa, which is approached through a descending walkway set between dramatic boulders. You'll enjoy 180-degree views of the ocean during the treatment, while the suspended net outside the room provides a perfect place for post-treatment relaxation.
The Floating Journey
The Floating Journey takes place in the Floating Villa built on a large rock and extended all the way out to create a suspended feeling. It de-stresses the mind and heals the body by inducing deep relaxation, beginning with a smudging ceremony with omumbiri resin (a species of myrrh tree used as a perfume ingredient) and impepho (incense) to clear negative energy. It is followed by guided meditation and an acupressure massage that focuses on stress-relieving points, concluding with sound therapy using Tibetan bowls or African drums. The facial treatment, with polychrome jasper crystal wands, enhances the lifting and firming properties of the formulation, smoothing away fine lines and wrinkles.
The Nature Journey
The Nature Villa is surrounded by lush vegetation, in line with our philosophy of being closer to nature. In this journey, indigenous ingredients are used alongside petrified wood crystals and spice pindas in the body treatment. Starting with a coconut and salt scrub with vanilla and cinnamon, the smudging ceremony is performed with sandalwood incense, while Six Senses Zil Pasyon signature oil, made from organic baobab oil infused with pink pepper, cinnamon and sandal wood, is the main ingredient in the spice pinda massage. Organic coconut oil provides nourishment for hair during the head massage. The Organic Deluxe Signature Facial uses warm spice pindas and cold petrified wood wands and features three masks – deep cleansing, aloe and Terre Rouse – to hydrate and repair sun damage.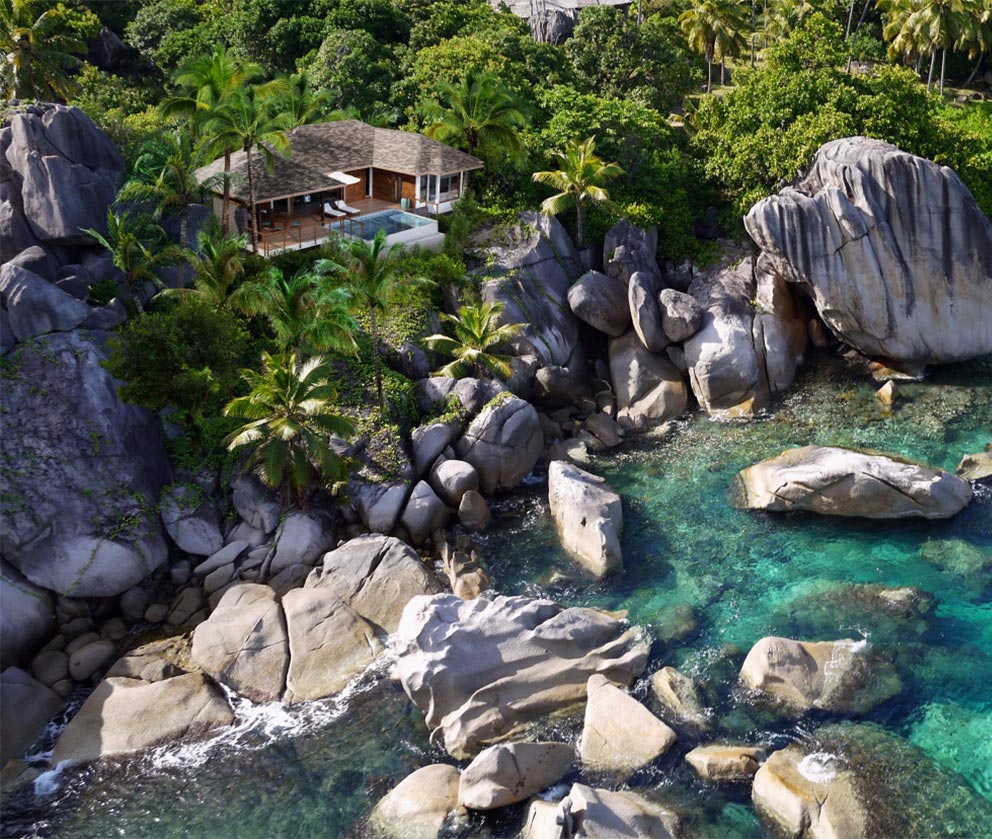 The Rock Journey
Taking its cue from the physical characteristics of the towering rocks and boulders, The Rock Journey releases muscle aches, stress and tension by combining stretching and pulling techniques, trigger points therapy and cross muscle fiber techniques with heat. The fully-glassed Rock Villa is constructed between large granite boulders and provides a dramatic setting for this journey. It also features a rock shower on the cliff edge to allow guests to fully appreciate its striking location.
The Cave Journey
The earthy and comforting setting of the Cave Villa provides inspiration for the nurturing Cave Journey. The body is treated from head to toe with a combination of treatments including an African foot ritual, myrrh body scrub, the application of a cooling gel in case of sunburn, plus a body mask followed by Indian head massage or reflexology and a massage with organic Shea butter. Designed to repair, hydrate, soothe and nourish the skin, these treatments focus on luxurious sensual textures of healing muds and rich butters together with soothing gels made from African botanicals rich in active ingredients that repair and prevent damage caused by free radicals. The journey concludes with the Afrique Arising facial, bringing new life to skin that has stayed under the sun a little too long, leaving it supple, plumped and smoother.
Copy @virtuoso