It doesn't always mean bungee jumping or swimming with sharks.
Adventure is in the eye of the beholder. You don't have to skydive or swim with sharks to call your trip a life-changing experience – donning a pair of snorkeling fins or immersing yourself in a different culture fits the bill too. It's not always about how fast or high you go, but about seizing the opportunity to see the world from a brand-new perspective.
"Adventure travel appeals to so many demographics – millennials, couples, families, boomers, and more – and it has so many varying levels," says Cece Drummond, Virtuoso's managing director of destinations and experiences. "There are safaris, cycling tours, hikes, trips into remote towns and villages, and, yes, there's extreme skydiving too."
The desire for adventure has gone mainstream, with many Virtuoso advisors focusing exclusively on this specific type of travel. From kayaking and cave tubing to "soft adventures" such as electric-bike riding and snorkeling, there's an option to suit every vacation style. Up your game, conquer your fears, and try something new this year. Here, a few ideas to get you started.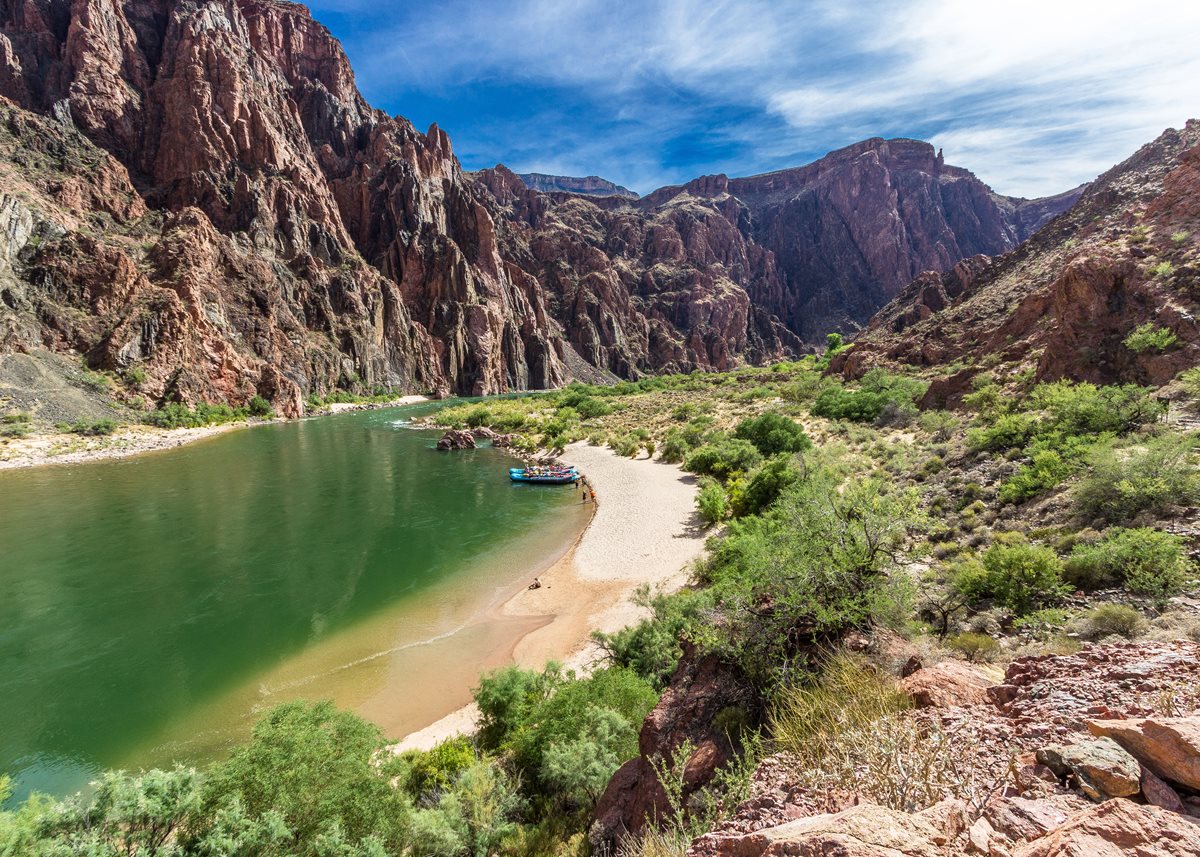 White-Water Rafting 
Extreme Factor: Low to High 
White-water rafting is an exhilarating but not entirely intimidating activity, as long as you're OK with cold water spraying in your face as you navigate falls and rapids. Many rafting trips that will get your adrenaline racing are suitable for all ages. In the hands of a capable guide, travelers can learn an abundance about the local culture and landscape. Plus, the ride allows opportunities to spot wildlife from a safe distance.
Try It: The Colorado River in the Grand Canyon, Zimbabwe's Zambezi River, and Costa Rica, where the weather lends itself to year-round rafting.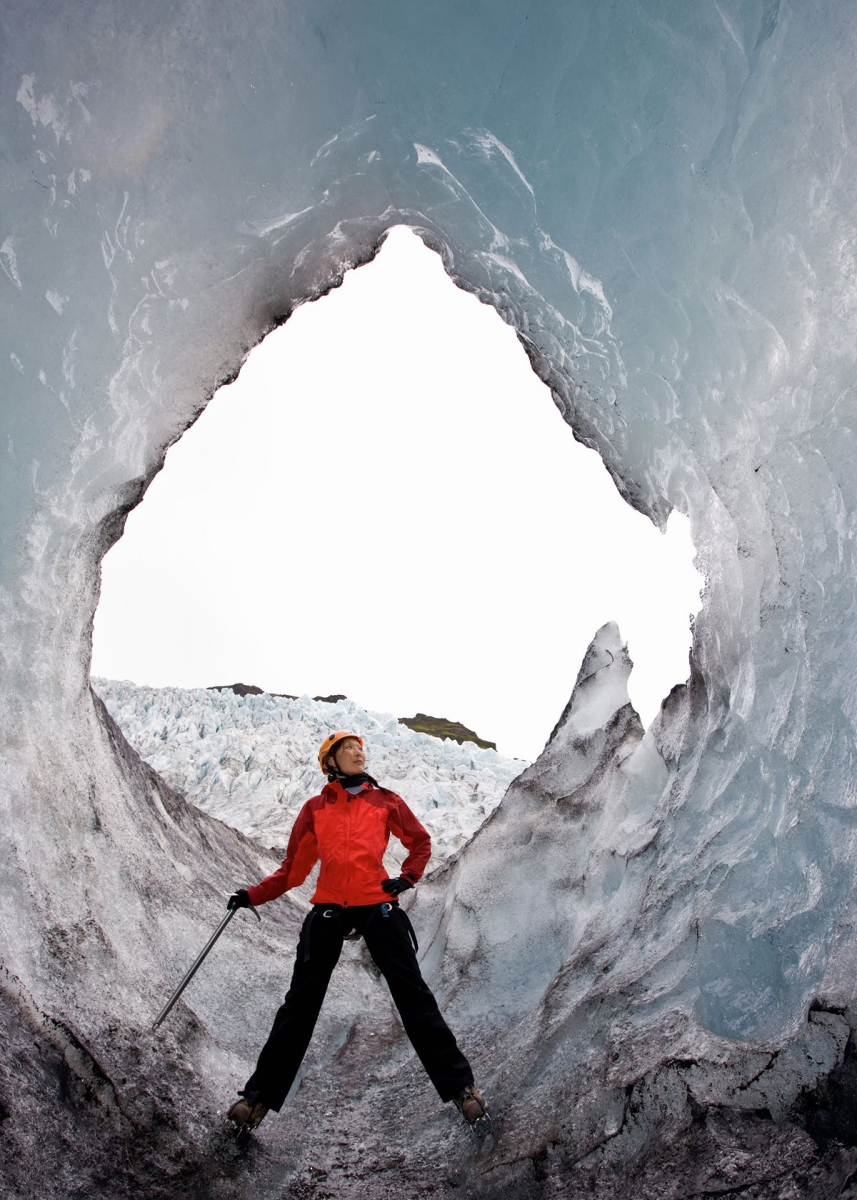 Glacier Hiking
Extreme Factor: High 
If you like hiking, imagine taking those outdoor skills to an icefield. Glacier hiking is an amped-up version of the sport that requires more-specialized equipment, such as crampons (footwear traction devices), helmets, and ice axes. Not for the faint of heart, these expeditions allow travelers to immerse themselves in the rough outdoor beauty of hard-to-reach places. If glacier hiking tops your adventure travel bucket list, make it happen sooner rather than later, as climate change continues to shrink the world's greatest icefields.
Try It: In Montana's Glacier National Park; on the Matterhorn in Zermatt, Switzerland; and on one of the many icefields along Norway's fjords.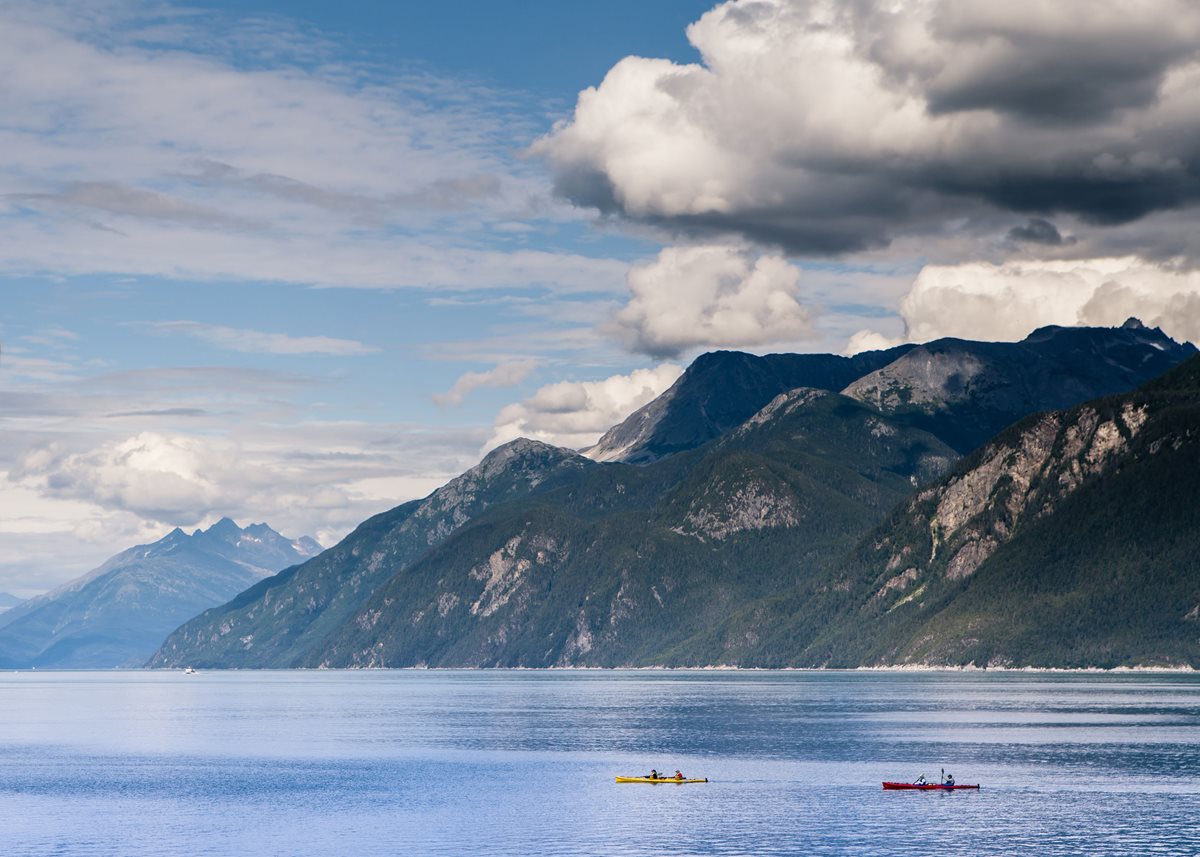 Kayaking
Extreme Factor: Low
If you want to get up close and personal with nature and wildlife, kayaks are an intimate way to explore. First built by the Inuit people in North America roughly 4,000 years ago, these vessels were designed to hunt on inland waters. Today, paddlers of all levels can glide through fjords, narrow straits, and oceans from a sea-level perspective.
Try It: Grab a kayak from the activity center at your resort, or sign up for a tour on a cruise. In Alaska, wild coastline meets dramatic maritime mountain scenery at Lynn Canal, the deepest fjord in North America. Paddlers can maneuver a former Klondike gold rush route in search of orcas, humpbacks, river otters, and Steller sea lions.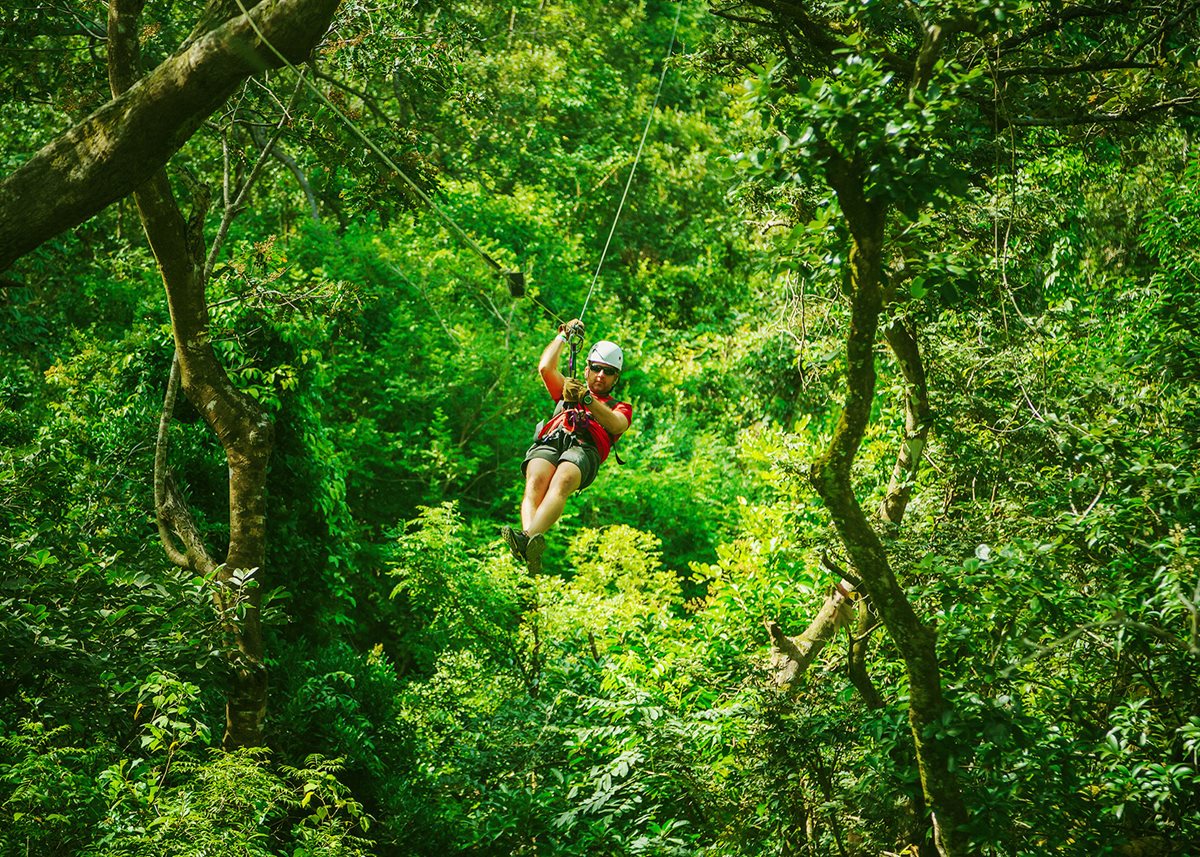 Zip-Lining
Extreme Factor: Medium
Few things make the heart pound with excitement like soaring through the air on a cable over rivers, canyons, and forest canopies. Fueled by adrenaline, you'll experience a veritable playground in the sky via a series of platforms (and a set of safety harnesses), and you may even forget about how far you are from the ground. Fear of heights aside, most zip-line tours are suitable for all but the youngest of ages, with no experience necessary.
Try It: Zip-line courses can be found all over, from the Caribbean and Southeast Asia to Australia's Daintree Rainforest, where flight enthusiasts soar over rivers, waterfalls, and virgin jungle before ending on the coast overlooking the Great Barrier Reef.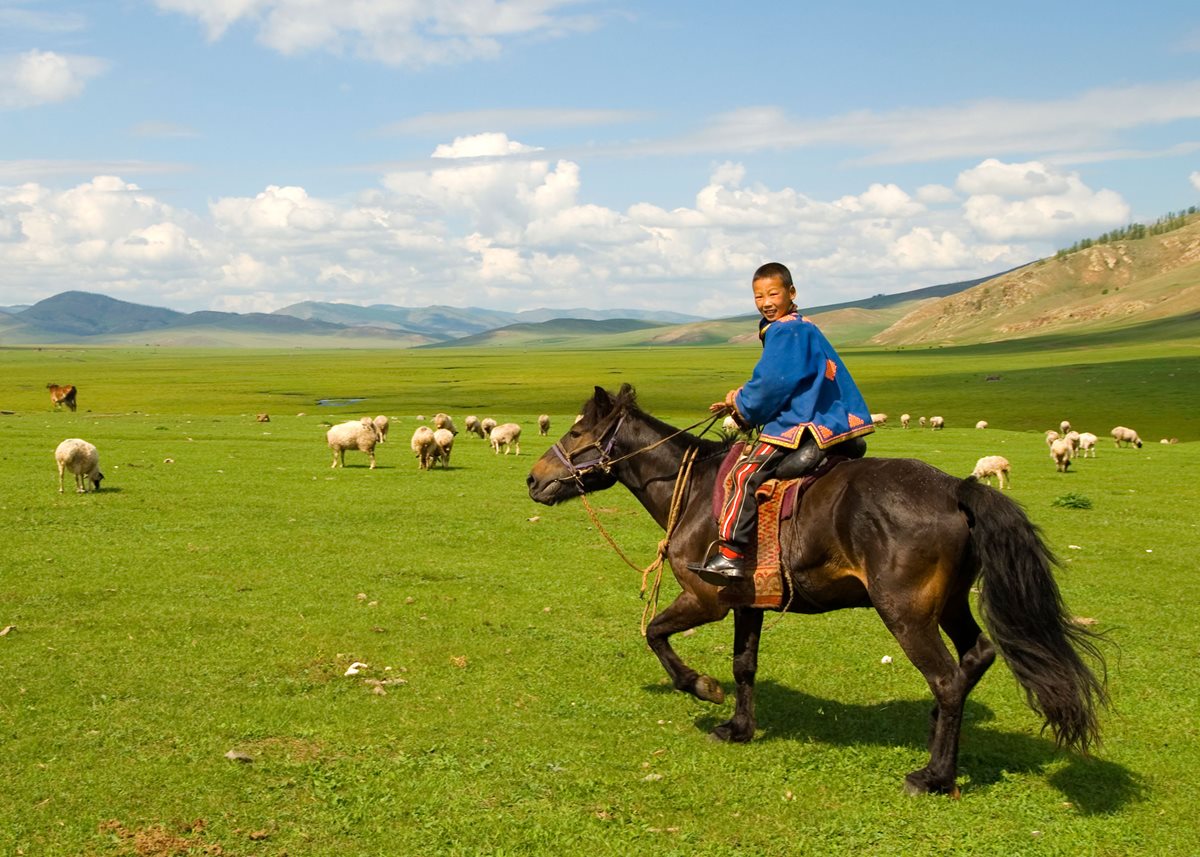 Horseback Riding
Extreme Factor: Low to Medium
Hopping on the saddle has always been a great way to take in the landscape, whether it's a sunset ride on the beach or a multiday journey into remote wilderness. Horses can schlep humans and their provisions for the long haul and go places technology can't, and excursions let travelers connect with and learn about caring for the animals.
Try It: Your Virtuoso travel advisor can arrange a ride through your destination's surrounding plains, countryside, or coasts. For remote adventure, head to Mongolia, where a ride through the country affords wanderlusters an authentic perspective on nomad culture.