Private charters are the ultimate way to take your trip from great to extraordinary. Whether your destination isn't well served by commercial flights or your family would just like to spend some quality time in private as they cruise, we've got you covered!
Charlotte Travel has an extensive network around the globe, allowing us to perfectly meet our clients' needs and offer only the best of the best. 
Not sure where to go or what to do? Keep reading for some inspiration or get in touch so we can create a personalized itinerary for you.
VIP Access to Maldives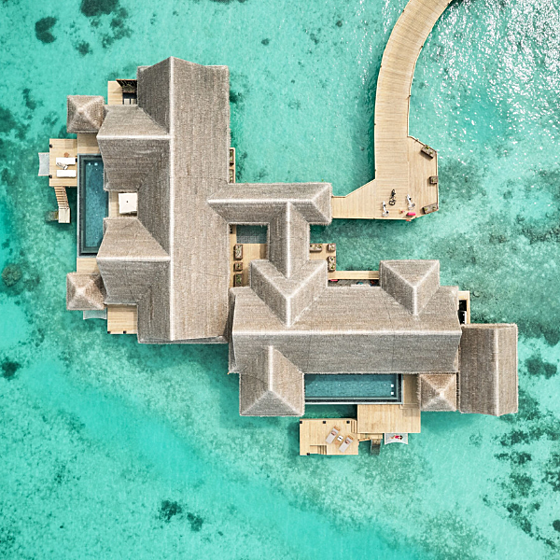 In Asia, we are blessed to have this amazing archipelagic paradise just a quick 6 hour flight away. The flight schedule, however, is not the most convenient as excited vacationers arrive late in the evening, which may demand an overnight stay in Male before they can board their seaplane to their overwater villa.
These issues are non-existent for those arriving by private jet. Aside from being a stylish alternative, you can arrive to magical Maldives on your own clock and maximize the time spent basking in the sun.
Ready to go? Our new favorite hotel is Joali, which opened October 2018. Book 4 nights or more with Charlotte Travel for savings and benefits!
Stay Pay offer: 4=3, 5=4, 7=5, 8=6, 10=08, 11=08, 12=09 and 14=10
Complimentary daily Half Board
Complimentary shared airport transfer for two adults staying in one bedroom villas
*Subject to availability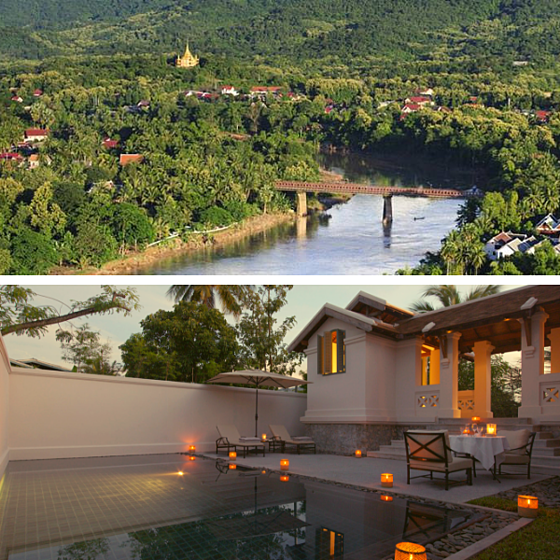 Luxury in Luang Prabang, Laos
In search of spiritual nourishment? Look no further than the UNESCO World Heritage Town of Luang Prabang. Sacredly located on the confluence of the Mekong River and the Nam Khan River, Luang Prabang is rich in architectural and artistic heritage that reflects the fusion of Lao traditional urban architecture with that of the colonial era. Currently, there are no direct flights from Hong Kong but you don't need to delay your visit any longer with our magnificent jet charter options!
Occupying a French colonial building, Amantaka is perfectly situated for exploring the historic architecture, temples and culture of Luang Prabang. Book 3 nights or more with Charlotte Travel and enjoy the below Charlotte Travel Exclusives:
A sunset Mekong river cruise
Alms offering to the monks
Baci blessing ceremony
Luang Prabang private guided tour
A 60-minute Lao massage for two
Daily breakfast and choice of lunch or dinner
Complimentary laundry service (except dry cleaning)
Complimentary private round-trip airport transfers
*Subject to availability
Fully Private Raja Ampat, Indonesia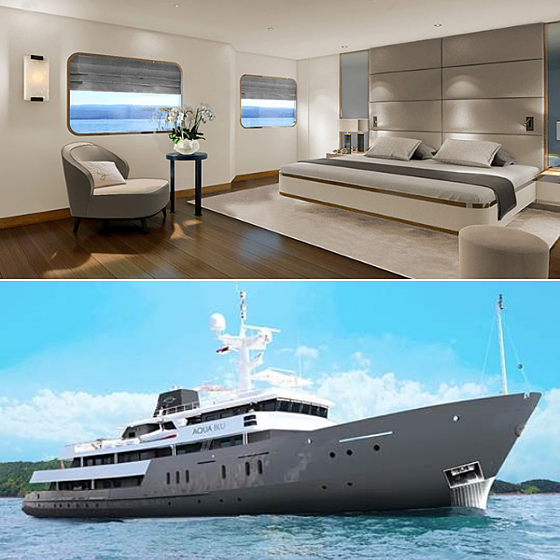 Raja Ampat is known as Indonesia's hidden paradise, and for many of us in Asia we can't help but really feel that. The journey requires multiple layovers, stops and a ferry ride before you finally arrive to this beautifully blue chain of islands. But once you are there, the jungle covered islands with mysterious caves, concealed lagoons and white sand beach contrasting against the turquoise waters will make it all worth it! However, if you're short on time why not fly directly and really maximize your time experiencing all this magical place has to offer?
Once you're there, you will want to keep exploring in style. That's where Aqua Blu comes in! A former British Naval Explorer, Aqua Blu is a long-range explorer yacht sailing the region's most prized destinations on 5-12 night itineraries. Aqua Blu is still available for Christmas and New Year's Eve, but this luxurious vessel can be chartered any time! With 15 suites, there's room for everyone to make unforgettable memories aboard this one-a-kind cruise ship. Island hopping has never looked this good.
*Subject to availability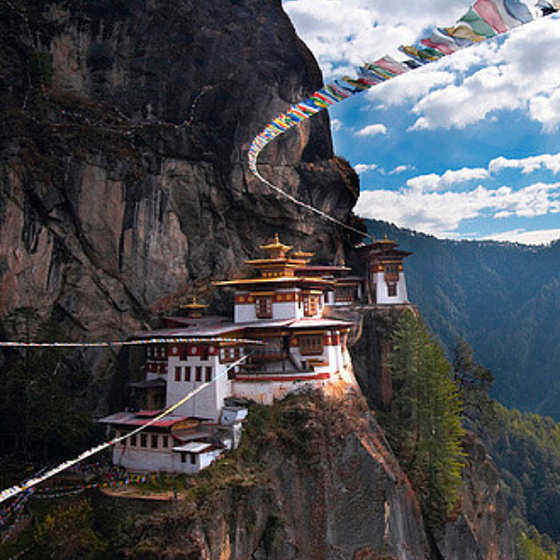 Six Senses Bhutan in Less Than Six Hours
Charlotte Travel is the only Hong Kong agency with an office in Bhutan, so we know very well the pain points of not having a direct flight! Currently, eager visitors to this Himalayan kingdom must first make an overnight pit stop in Bangkok before taking an early morning flight to the last Shangri-La. Charter a jet and save your trip to Bangkok for another time, when you can truly  take advantage of its wonderful cultural and dining delights.
The hottest new arrival is Six Senses, a series of luxury lodges dotting the country, ensuring you have a place to stay wherever your itinerary takes you. Just show up 15 minutes before your jet takes off for the Land of the Thunder Dragons and we'll take care of the rest.
Stay 5 nights or more to enjoy an enriching soul retreat!
Daily breakfast and dinner
Non-alcoholic beverages
Non-alcoholic items in minibar (replenished daily)
Laundry service
Wireless internet access throughout the lodge
Private return airport transfers from airport to nearest Six Senses Bhutan lodge
The room rate is inclusive of Lunch (Restaurant Dining or Picnic lunch)
For at least 7 consecutive nights' stay, complimentary private English-speaking guide with car and driver will be extended
Car, Guide and Driver during entire stay
*Subject to availability
Painless Travel to Palawan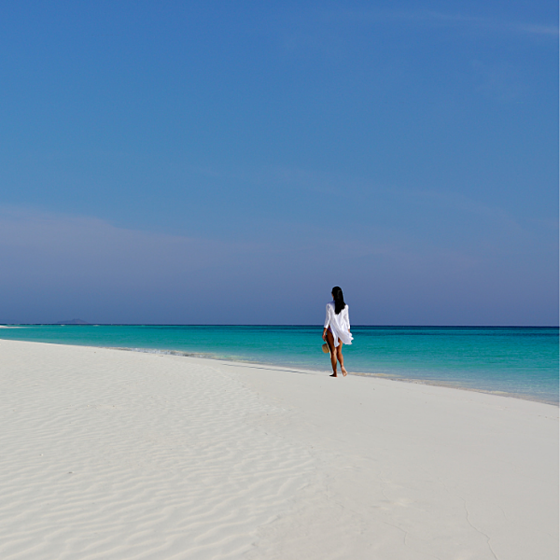 The Philippines offer a great retreat by way of Palawan, the most sparsely populated region surrounded by spectacular seascapes. The crown jewel of this travel media favorite is Amanpulo, blissfully marooned in the middle of Sulu sea, home to a beautiful array of marine life. Encircled by pearl-white sand, the forest canopy of this private islet gives way to beautifully appointed rooms, a hillside Philippines spa and restaurants serving food grown in the resort gardens, or caught from the sea.
Amanpulo does romance right! Book 3 nights or more and we'll make your romantic getaway a trip to remember with these Charlotte Travel Exclusives:
A welcome bottle of champagne and canapés on arrival
Daily breakfast and à la carte dinner for two people at the Clubhouse, Beach club or private dining (Lagoon Club not included)
A serenaded sunset cruise for two, with cocktails and canapés
A private beach barbeque for two
Private use of the floating Kawayan Bar for two hours
A commitment ceremony or wedding blessing on the beach at sunset. Couples who do not wish to have this blessing, can enjoy a 50 minute holistic massage for two.
*Subject to availability