When you think of a luxury vacation, we'd wager a bet that private plane enters your mind well before a train. Travelling by train used to be a convenient, accessible, and widely used mode of transport, but with the advent of faster methods (we're looking at you planes) this once glamorous conveyance has all but fallen from favour. Well, despair no more, because trains are barreling back into fashion and this type of journey is better than ever.
Charlotte Travel is proud to partner with Belmond, a company with more than 40 years managing the famed Venice-Simplon-Orient-Express that launched back in 1982. With seven world-class train voyages that embody luxury, elegance and sophistication, there is no shortage of opportunities to embrace the romance of train travel. This makes it easy to incorporate into a multi-destination journey, though for many the ride itself is the holiday!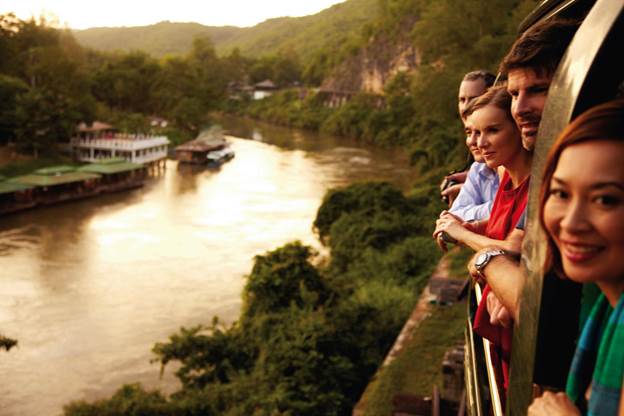 Unplug & Unwind
Climb aboard one of these vintage carriages and be instantly transported to another era, as you're greeted by a friendly and dedicated staff serving glasses of fine champagne. Without the daily distractions of modern technology, you can fully unplug and bask in the extravagant experience that is rail travel. This method of transport attracts all types of people, with unique and interesting stories, making it easy and almost compulsory to socialise. The staff on the Belmond trains are extremely passionate and always dedicated to delivering top-notch service. Whether you are celebrating a special occasion or milestone, creating new ones, or simply reuniting with loved ones, the staff play a key role in ensuring a memorable experience.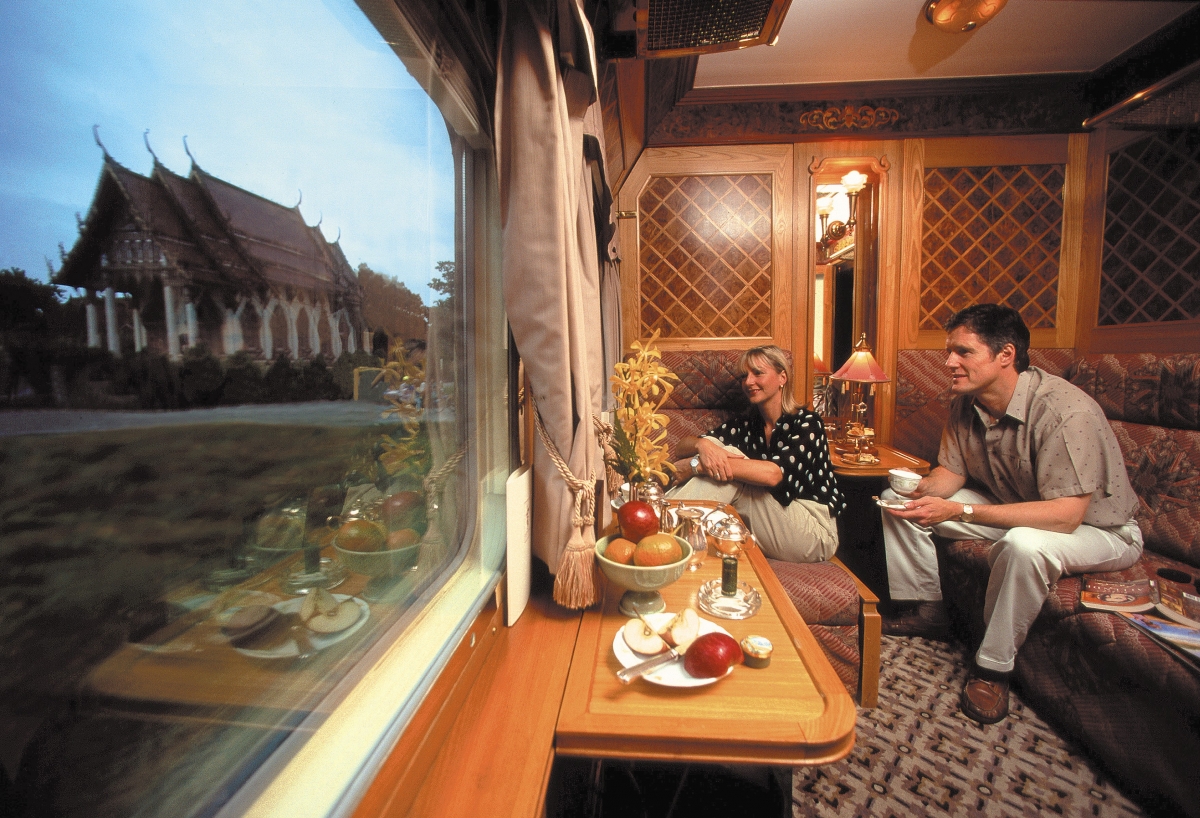 Maintain Those Holiday Vibes
A train ride is the perfect way to stay in "vacation-mode" while getting from point A to point B. While planes will certainly get you somewhere quicker, they're still susceptible to interruptions that can result in long and costly delays. And while you may catch a glimpse of a spectacular sunset or lovely landscapes below, views are very limited for most passengers. This is where train travel clearly wins out. Trains run on a tight schedule that is easy to maintain, and you can enjoy an unobstructed view of dramatic landscapes through multiple countries. Instead of uncomfortable seats and barely palatable food, enjoy a 4-course meal while you sip on fine champagne and feast your eyes on the rolling Swiss Alps. Every detail is considered and perfected to ensure your trip is an exceptional one.

So Many Options, So Little Time
The best part of rail travel is it allows the opportunity to see and experience unique and off the beaten track locations. While you may have a destination in mind, you likely won't get to see that charming little village that is a few hundred miles out. And with so many rail routes, it can be hard to decide exactly where to go and what to see! Whether you want to see the European countryside, explore Southeast Asia, or marvel through South America, there are many options all around the globe. Dance and dine your way up to Machu Picchu in style, turning this once-in-a-lifetime journey into an even more spectacular one. The Eastern and Oriental Express combines adventure with comfort and relaxation as you travel between ancient wonders and cosmopolitan cities in Singapore, Malaysia and Thailand. With trips as short as 1 night or as long as 6, there's no doubt you can find a journey to fit into your itinerary.
Never a Dull Moment
Though you are staying on the train for extended periods of time, there is much to explore in these old-fashioned carriages. After checking in, you will be escorted to your cabin and given an overview of how everything works. After, you're free to explore the other cabins and meet your fellow passengers. We recommend celebrating the start of your journey by hitting the bar car to imbibe skillfully crafted cocktails. The train will make frequent stops allowing passengers the opportunity to stretch their legs, not to mention providing a change of scenery. After dinner (all set meals are included, but an a la carte menu is available at an additional cost), make your way to the piano bar to dance the night away.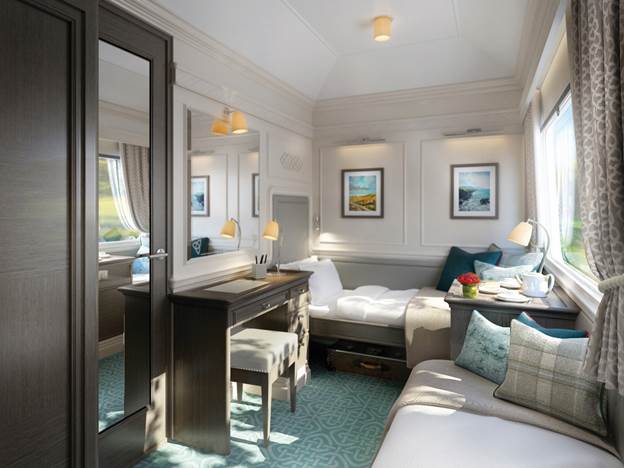 Did We Say Comfort?
Each Belmond train has sleeper cars on the ends with the bar car, dining car, piano bar, kitchen cars in the middle. Cabins are available as singles, doubles or suites, each furnished with stylish digs, high-end products and opulent details. The Belmond Royal Scotsman train even has a spa, allowing guests travelling through Scotland to enjoy a massage or mani-pedi in style. While the trains still utilize a historic heating system, many have been upgraded with air conditioning, making for a relaxing environment.
In life, the journey is often better than the destination; let us create the perfect rail voyage for you!