Based on recent success with our Founders' Journeys series, we cordinally invite you to join one of our founders, Jackie Harris onboard the Silver Discoverer, a small expedition cruise ship operated by Silversea Cruises in May 2018.
This cruise delves into some of the most fascinating and remote destinations in the South Pacific.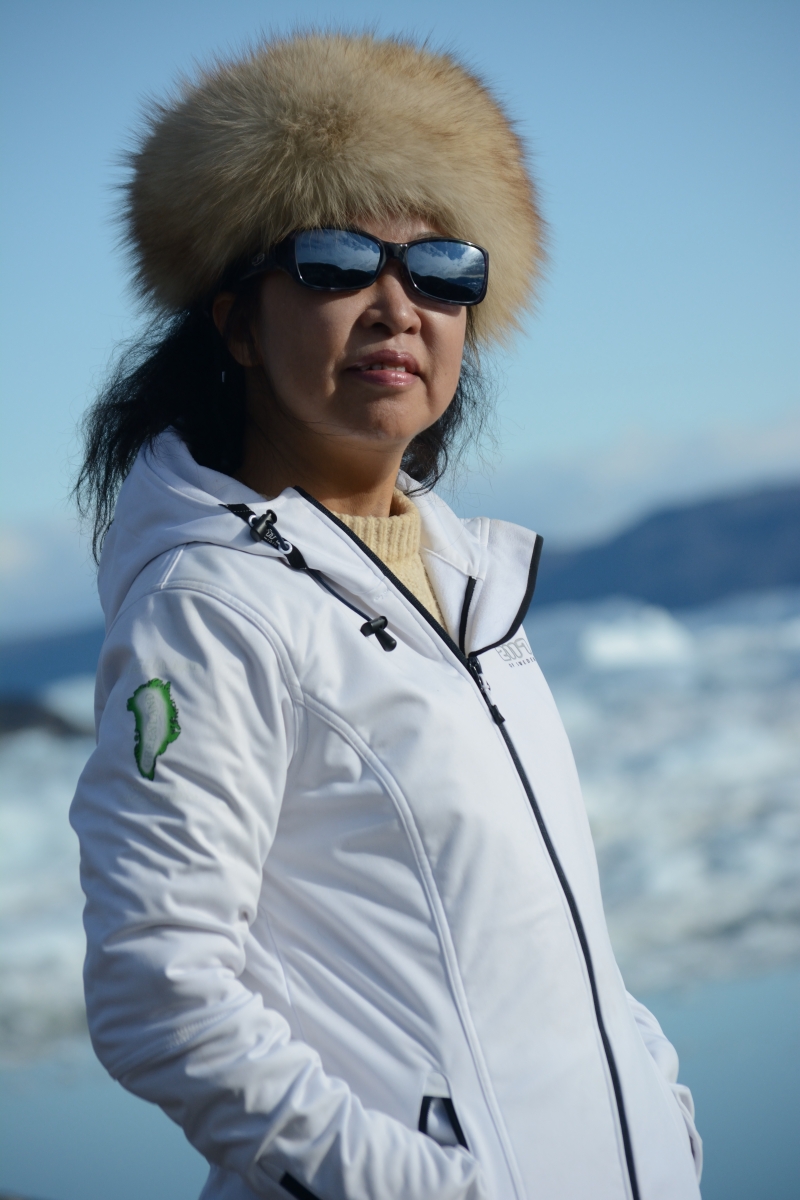 11-Day South Pacific Islands Expedition Cruise
Honiara/ Guadalcanal to Port Villa 
 

Depart from 28 May 2018
With over 1,000 islands in the Solomon Sea, discover a hypnotic taste of some of the sights, dance 
and traditions of lesser known Melanesia. Explore stunning lagoons and hundreds of uninhabited islands by Zodiac, witness the epic land diving ceremonies, stand on the rim of an active volcano.
Warm local hospitality and thought-provoking cultures complete this wonderful trip.
Interested parties please email us at cruise@charlottetravel.com.hk or call +852 2110 6070
HONIARA / GUADALCANAL

Known as the "Happy Isles," the Solomons are one of the best-kept secrets in the Pacific. These are islands of great natural beauty from jungle-clad peaks and active volcanoes to dashing waterfalls, misty rainforests, turquoise lagoons, and brilliant coral reefs. The islands' variety of cultures and customs is also striking; there are blue-black Papuans and chocolate-colored Melanesians, bronze-skinned Micronesians and even Polynesians with fair complexions and light hair.

LUMALIHE ISLAND, MAROVE LAGOON

Marovo Lagoon is one of the world's largest saltwater lagoons. Described by American author James A. Michener as, "one of the seven natural wonders of the world," Marovo is home to a double barrier reef system, and is one of two sites in the Solomon's currently under consideration for UNESCO World Heritage Site status. Residents of Marovo Lagoon make elegant woodcarvings that are often for sale on the shoreline. Marovo is also renowned as one of the best diving and snorkeling spots on the planet.

VONA VONA LAGOON

Experience crystal blue waters and a veritable maze of coral reefs in Vona Vona Lagoon, which lies between Kohingo and Vona Vona Islands on the western side of New Georgia. Comprised of little islets with rainforest vegetation and grass-roofed homes on stilts, this is an area that was quite feared in the 19th century, as villages left on raids against other islands and settlements. Within the lagoon is Skull Island, where there is a shrine of local warrior chiefs from this region's head hunting era.

KARUMOLUN ISLAND

Close to Guadalcanal, the Russel Islands (including Karumolun Island) were chosen by American Marines during World War II to prepare for battles further east, but little evidence remains of their time on Karumolun. The island is a local melting pot of copra plantation workers from various different Solomon Islands and relocated settlers from Tikopia. The diversity of cultures results in local artistic expressions are both Melanesian and Polynesian.

PAVUVU ISLAND

The Melanesian Russel Islands, of which Pavuvu is the largest, are used to produce copra (the dried meat of coconuts) and extensive coconut palm plantations can be seen carpeting the islands in shades of green. The groves do not appear to be frequently tended and small-scale operations are favoured by the locals. Close to Guadalcanal, the Russel Islands were chosen by the American Marines during World War II to prepare for battles much further east, but little remains of their presence.

RODERICK BAY

Roderick Bay is a hidden cove on the northwestern side of Ngela Sule, a small verdant green island, and would be just like hundreds of similar coves in the Solomon Islands were it not for a shipwreck in the shallows of the bay. A small native village is located just around the corner from the ship and the locals offer a friendly welcome. Lianas from shore are beginning to encase the boat's hull and seem to drag her back towards the forest. Snorkeling around the wreck provides a view of how the hull is now becoming a thriving artificial reef.

SANTA ANA

Port Mary is the name of the bay adjacent to Ghupuna, the main village in Santa Ana. A bright white sand beach with huge shade-giving trees runs along the shoreline in front of the tidy village. The houses here are made with local materials and most are built on stilts. Islanders generally welcome visitors with traditional songs and dances performed by members of the three different villages on Santa Ana. Some local people will also set up stands offering souvenirs for purchase.

UTUPUA ISLAND

A deep bay runs along Utupua Island's western side. From here it is possible to reach Nembao, one of the main villages on the shores of the island. Still very connected to their culture; the residents of Nembao are likely to welcome visitors with a presentation of traditional dances and songs. The beaches are lined with the houses, fishing canoes and small plantations of these Solomon Islanders. Beyond the village, stretches of mangrove-lined shores extend deep into the bay fostering birdlife, fiddler crabs and mudskippers.

CHAMPAGNE BEACH

Champagne Beach is found in Hog Harbor on Espiritu Santo Island in Vanuatu. The island got its European name in the early 17th century when Pedro de Quiroz believed he had reached the famous unknown southern land or the "Tierra Australis Incognita." He called Vanuatu's largest island, "La Austrialia del Espiritu Santo." Huge fish poison trees and Alexandrian laurel give cooling shade to the picture-perfect beach and crystal-clear water. The name "Champagne Beach" comes from effervescent bubbles of volcanic origin that are occasionally found in the waters of this stunning spot.

PENTECOST ISLAND

Pentecost Island is a lush mountainous, tropical island stretching over 37 miles from north to south. It was named after the day on which the first European, Louis Antoine de Bougainville, sighted it on 22 May 1768. There are no towns on Pentecost - most of the islanders live in small villages and grow their own food in small gardens. Local traditions are strong, including the age-old ritual of land diving. This unique ritual was first given international exposure by David Attenborough in the 1950's. Later, in the 1980's, New Zealander AJ Hackett used the idea to invent bungee jumping.

AMBRYM ISLAND

Unlike Espiritu Santo with its raised coral reefs and white sand, Ambrym is a volcanically active island with dark sand beaches. Ambrym is known as the island of magic and is the source of five local languages that all evolved on Ambrym. This handful of languages contributes to the well over 100 languages of Vanuatu. Some of Ambrym's magic takes place in the lush greenery of the local community of Ranon. Here the people perform a very special and traditional 'Rom' dance. Participants prepare their masks and costumes in secrecy and the dance is reserved for special occasions.

TANNA

Port Resolution is named after Captain Cook's famous ship and he was the first known western explorer to describe entering the bay. Located on the southeastern shore of Tanna, Port Resolution has a long black sandy beach with hot springs at its western side. The tiny village at its eastern tip has white sand beaches on the seaward side. The black sand is of volcanic origin and towering behind the bay is Mount Yasur, one of the most active volcanoes in Vanuatu. When Cook first approached the island, he was guided by "a great fire upon it," which was likely an eruption from Mount Yasur.

PORT VILA

Vanuatu is an island nation located in the southern Pacific Ocean. The archipelago, which is of volcanic origin, is approximately 1,090 miles (about 1,750 kilometres) east of northern Australia, approximately 310 miles (about 500 kilometres) northeast of New Caledonia, west of Fiji and southeast of the Solomon Islands, near New Guinea. Located on Mélé Bay along the southwest coast of Éfaté, Port Vila is the capital and largest city of Vanuatu, as well as its commercial and economic centre.
Details
Enquire about this itinerary
Price
Fare from USD 8,500 per guest
Inclusive of
Personalised service – the best crew-to-guest ratio in expedition cruising
Butler service in every suite and stateroom – all guests are pampered equally
Open-seating dining options – dine when and with whomever you please
Beverages in-suite and throughout the ship – select wines, premium spirits, specialty coffees and soft drinks, plus your own tailored mini-bar
In-suite dining and room service – available 24 hours aboard Silver Explorer, and from 06:00 to 23:00 aboard Silver Galapagos and Silver Discoverer
Enrichment lectures by a highly qualified Expeditions Team
Guided Zodiac, land and sea tours, and shoreside activities led by the Expeditions Team
Gratuities always included in your fare
One hour free Wifi per day for all guests. Unlimited free Wifi for guests sailing on select suite categories
Complimentary Parka
Book with us to enjoy
Early Bird Savings
Shipboard Credits
Private Welcome Reception
Special Single Occupancy Rate
Charlotte Travel Exclusives
Book on/before 31 January 2018, enjoy USD2,000 savings per suite
Book on/before 15 March 2018, enjoy USD1,000 shipboard credits per suite
Book on/before 15 March 2018, enjoy one-category suite upgrade on selected cabins
Single occupancy supplements starting at only 25%