Sometimes, you don't have to do a real digital detox, but certain destinations provide a natural detachment from ordinary life, such as Bhutan. Lonely Planet described Bhutan with 3 'M's. Mountains, Monastries and Magic. Bhutan prides themseleves on a sustainable approach to tourism in line with the philosophy of Gross National Happiness (GNH). You do not have to travel in a large group and Charlotte Travel can arrange your own private itinerary with a private guide, car and driver.
Our Bhutan Travel Advisors absolutely adore this Himalayan country so they've compiled a list of what they believe to be the best experiences in this picturesque landscape.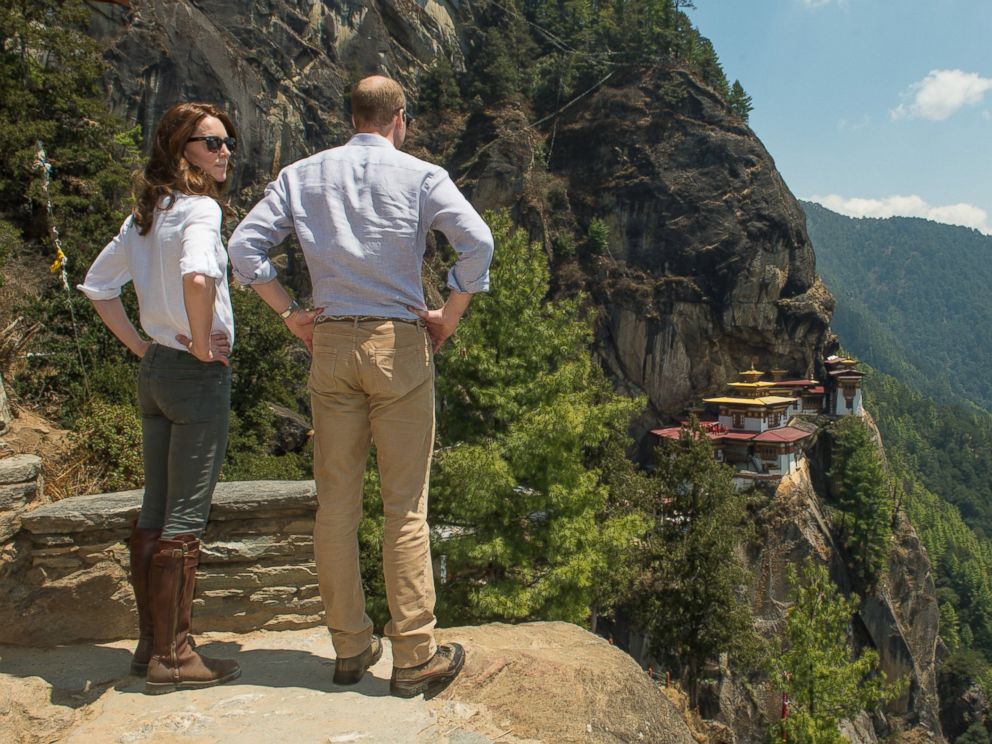 1. Trek to Takshang Goemba
Takshang Goemba also known as Tiger's Nest Monastery is perched on the side of a sheer cliff over 3,000 meters above sea level. The British Royal Couple, Prince William and Kate Middleton, linked arms and made their way up to the breathtaking monastery by foot in just over three hours this April. The spiritual suite is located close to the cave where Guru Padmasambhava meditated there for three years, three months, three weeks and three days in the 8th Century. It then introduced Buddism to Bhutan and the monastery was built in 1692.
The trek up to Tiger's Nest is not to be missed and you'll be met with a staisfying view once you see glimpses of the monastery.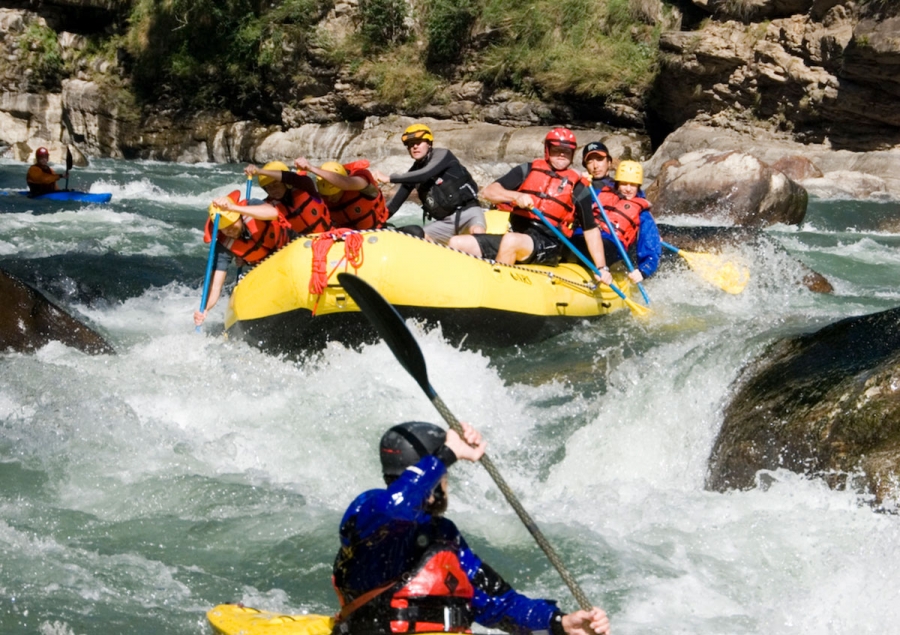 2.  White-water rafting in Punakha
Most of the rivers in Bhutan are very steep and highly rushing with limited road access making it considerably unsuitable for white water rafting. Only a few rivers in Punahka are open for rafting based on the safety and accessibility. The Pho Chhu (Father River) and Mo Chhu (Mother River) offer rafting opportunities in the Himalayan rivers. Drift past the 17th Century Phunakha Dzong with spectacular sights of lush green alpine valleys whilst trying to spot the world's rarest bird (the White Belled Heron) and Kingfishers frolick on the riverbank. This is certainly one of the best ways to see Bhutan. 
No special experience is required as long as you do not mind doing a bit of paddling and getting a bit wet!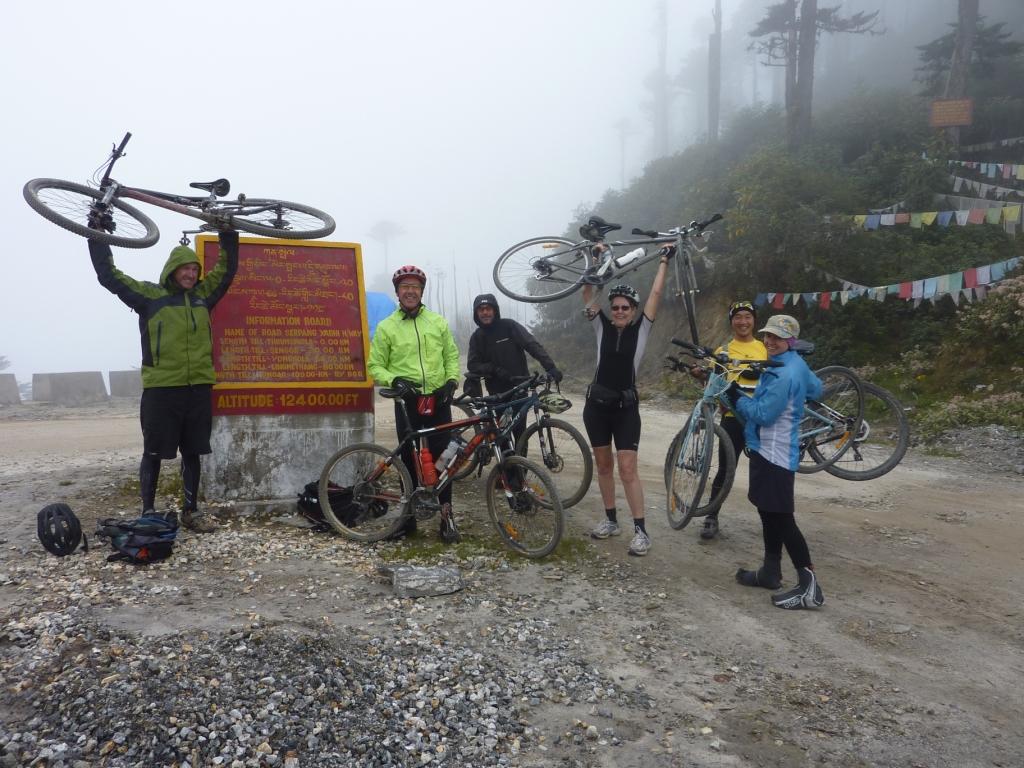 3. Cycle downhill from Chele La Pass to Paro
Cycle through the beautiful countryside and past local villages is certainly worth doing in Punakha Valley as the land is relatively flat and located at a lower sea level. You'll explore some narrow roads where your private car will not be able to access.
Another option to bike is firstly driving to the top of Chele La pass at over 3,800 meters above sea level. Admire the snow-blanketed peaks of the Himalayan ranges and start your descent 36km down from the summit of the pass to Paro Calley. Be sure to bring a hat and gloves as the wind is relatively strong whilst you're doing downhill!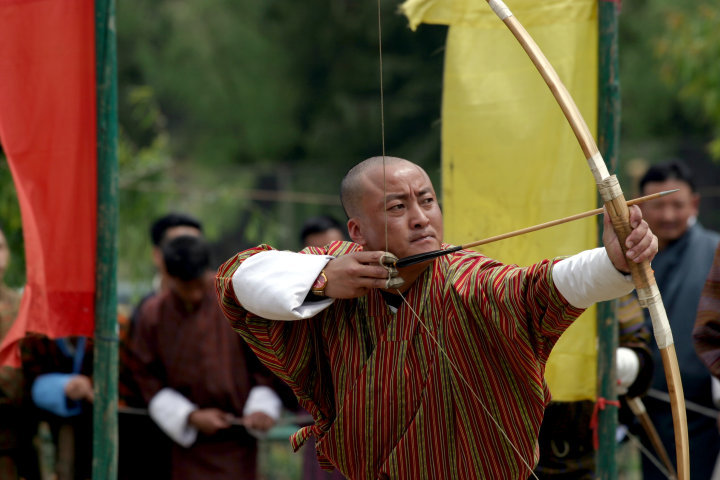 4. Try out your Archery skills
Archery, or 'Da' as it's called in Dzongkha, became Bhutan's national sport in 1971. Today, royals and locals alike compete in archery festivals and tournaments. The rule to play is simple. Two teams alternate shooting two arrows at a time in each direction. The first to score 25 points wins. You can simply join the local Bhutanese players in public playground or in your hotel such as Amankora and Uma Paro.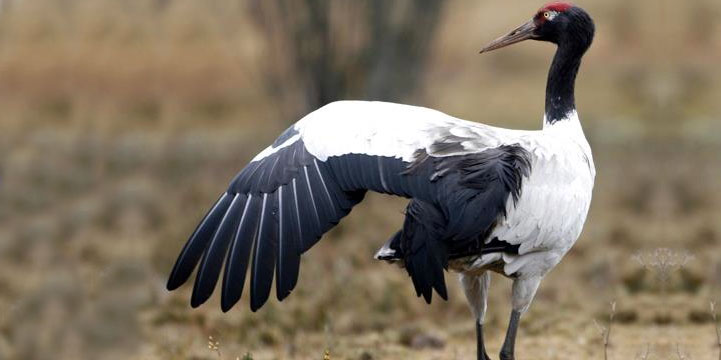 5.  Spot the Himalayan Black-Necked Cranes
Every 11th November,  Bhutanese celebrates the Black-necked Cranes Festival in Gangtey Gonpa. This festival is aimed to generate awareness and understanding on the importance of conserving the endangered Black-necked Cranes and strengthen the linkages between conservation, economic and sustainable livelihoods of the community. During the festival, you will see folk songs and dances with a black-necked crane theme, traditional mask dances, cane dances and conservation-themed dramas by school children.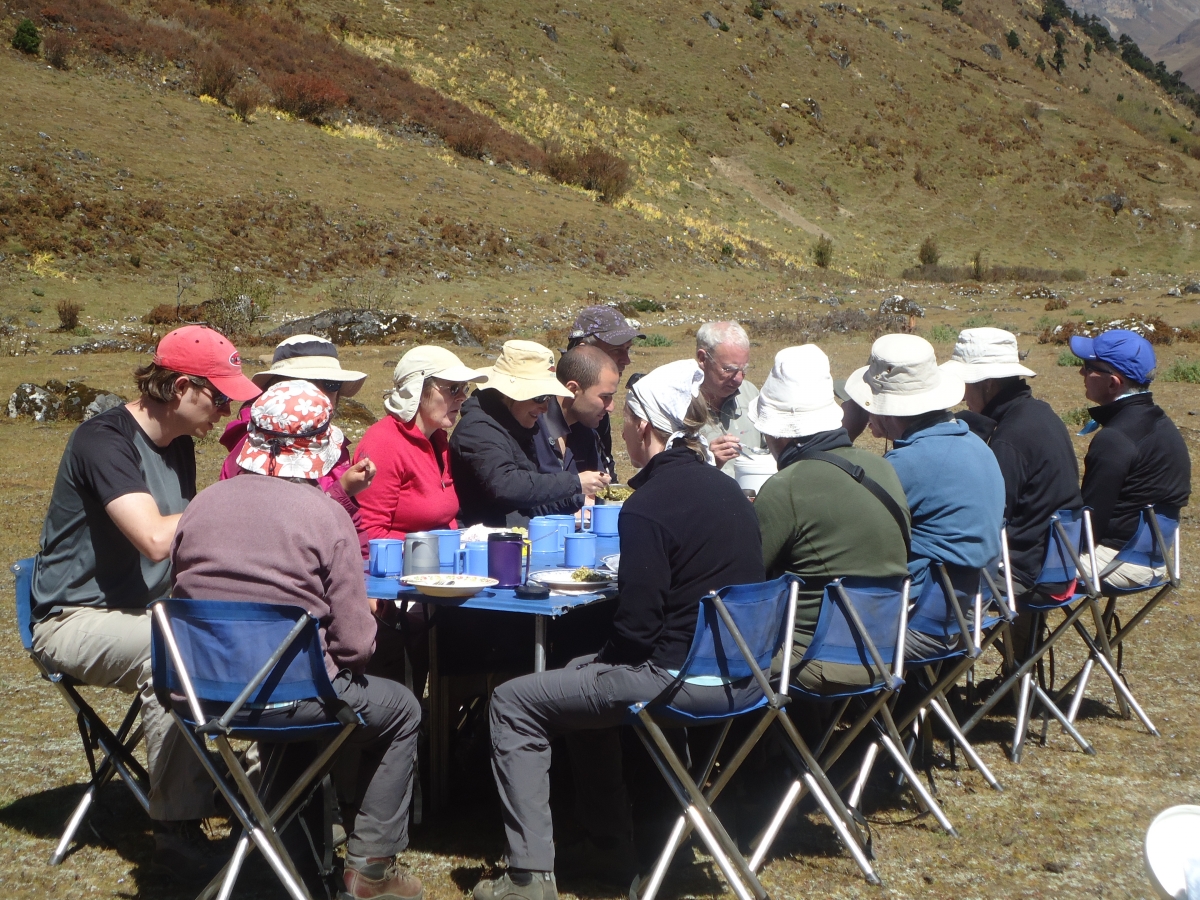 6. Camping in the Himalayan Mountains
Druk Path Trek is one of the most popular and easy treks in Bhutan. It's short and scenic whilst offering some fantastic views of the mountains and valleys with beautiful lakes en route. You start to trek in Paro and lead up to an altitude of roughly 4,000 meters above sea level yet it's not strenuous as the elevation gain is gradual. In the evening, your guide will set up a tent at a thousand meters high and you will see a great view of Paro Valley surrounded by snowcapped mountains and spend the evening star-gazing under the unpolluted sky!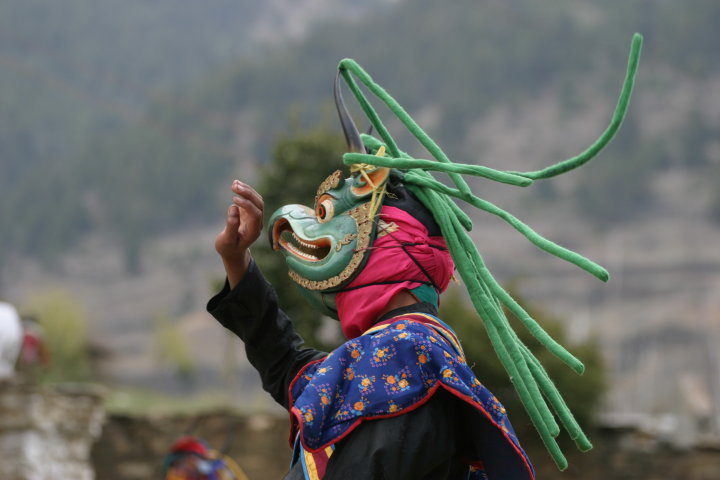 7. Make Your Way to Join in on Festival Celebrations
We believe that every traveller must attend a Tshechu, a religious festival meaning "Tenth Day" held annually in various temples, monastries and dzongs throughout Bhutan. The religious festivals are grand events for every Bhutanese national. The entire community come together to witness colourful and traditional mask dances and other forms of entertainment whilst socialising and receiving blessings from elders. Every mask dance has a speical story and meaning behind it and many are based on the life of Guru Padmasambhava. Travel during the festive period gets busy so we always recommend to book your journey at least six months ahead!
Explore some Bhutan itineraries here and get in touch to avoid disappointment!