New Zealand is a land like no other, and their wine is an experience like no other too. The unique soil, climate and water all combine to deliver pure and exciting wine experiences even thought New Zealand produces less than 1% of the world's wine, yet offers an impressive array of varities and styles.
New Zealand's expansive coastline is able to sucess wth a range of diverse varieties and styles, from the warmer climate wines, such as Bordeaux-style blends and Shiraz, grown in Hawke's Bay and further nother, through to much cooler climate wines such as Pinot Noir and Riesling grown in the southerly regions.
Whatever youre preferences for wine styles, we have compiled a list of New Zealand grapes to suit your palate!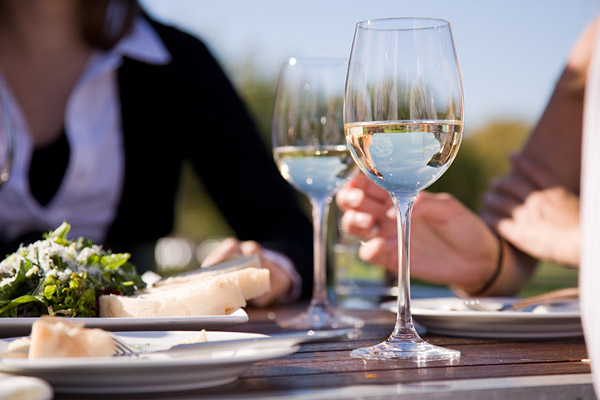 Sauvignon Blanc
Sauvignon Blanc is New Zealand's most widely planted varietal. The first wine made in commercial quantities was produced in 1979.
Pungently aromatic, New Zealand Sauvignon Blanc assails the senses with red capsicum (bell pepper) and gooseberry characters through lush passionfruit and tropical fruit overtones, other notes include fresh cut grass, tomato stalks, grapefruit or limes.
Regions to grow: Hawke's Bay, Wairarapa, Nelson, Marlborough, Canterbury and Waipara Valley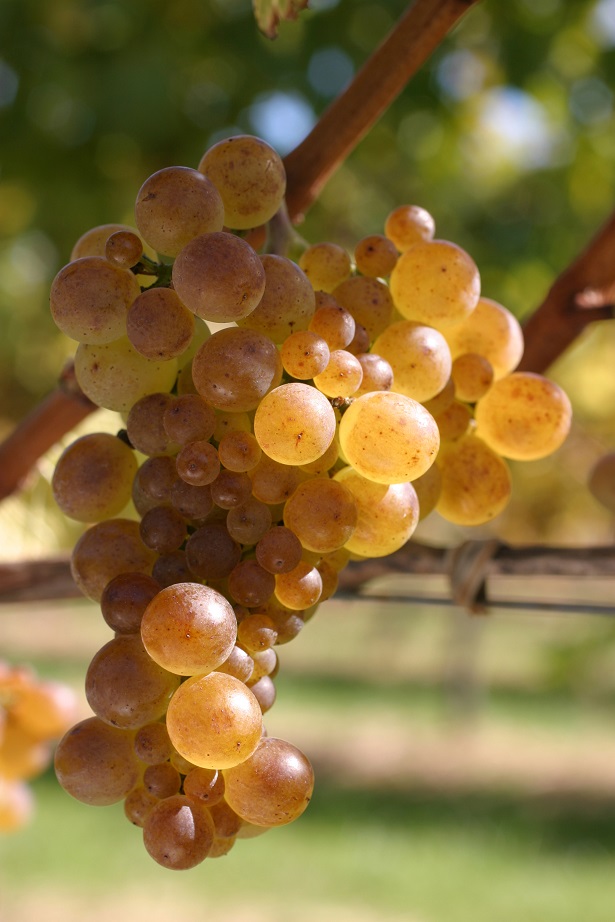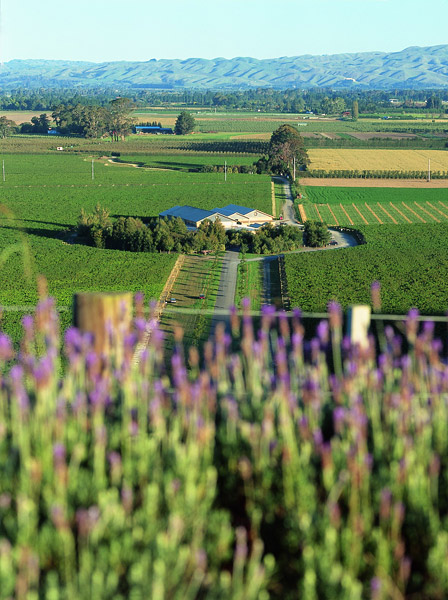 Chardonnay
The classic New Zealand Chardonnay is mouth- filling, with concentrated citrus and tropical fruit-driven. A crisp acidity balances the flavours, which are often perfectly rounded with oak.
A young or unoaked Chardonnay is fabulous with seafood. Mature Chardonnays are richer and more complex with stronger toast and nut flavours, good to complement full flavoured savoury dishes such as chicken, veal and rabbit with creamy, garlic or lemon flavoured sauces. The creamy, fruit-driven flavours of mature New Zealand Chardonnay are sublime alongside a dessert of poached pears.
Regions to grow: Gisborne, Hawke's Bay and Marlborough
Pinot Noir
Pinot Noir is now second only to Sauvignon Blanc in production volume, with major plantings in six key regions. Native to Burgundy and notoriously fickle, the New Zealand Pinot Noir is old world structure and elegance overlaying New World power and fruit-driven intensity!  The supple richness complements a range of savoury dishes, such as quail, turkey, and duck; with a fillet of New Zealand salmon or equally with pork, veal, lamb or venison.
Regions to grow: Hawke's Bay, Wairarapa, Nelson, Marlborough, Catnerbury & Waipara Valley and Central Otago

Merlot & Cabernet Sauvignon Blends
Cabernet Sauvignon and Merlot blends have a long history in New Zealand, dating back to the mid 1800s. Winemakers in New Zealand's warmer northerly regions are creating elegant, yet powerfully intense, red wine blends with Merlot and Cabernet Sauvignon.
Increasingly Merlot domininant and notable for their purity of fruit expression, these blends are exciting and approachable when enjoyed young, but are also worth holding onto as they acquire complexity with age.
Merlote & Cabernet Sauvignon blends is delicious partnered with red meats and game or winter casseroles, and sumptuous with a strong cheese.
Regions to grow: Hawke's Bay and Northland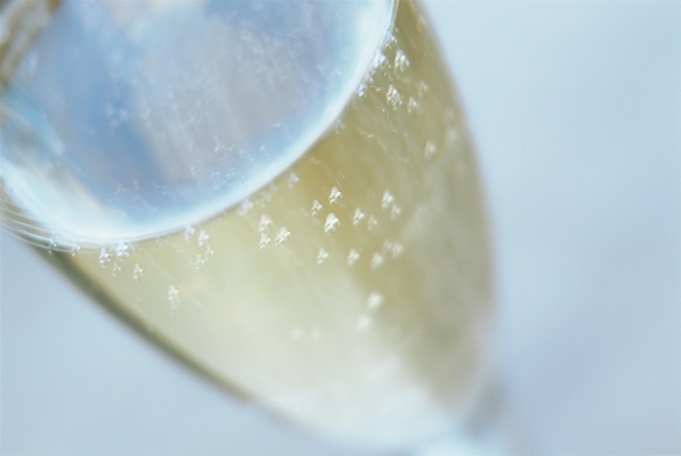 Sparkling
Produced using the classical Champagne varieties and using Méthode Traditionelle techniques, New Zealand Sparkling wines are a fantastic value-for-money alternative to Champagne. It shows all the hallmark characters of nutty, biscuity aromas, balanced with fresh acidity and fruit!
The crisp zest of New Zealand Méthode Traditionelle marries beautifully with delicately flavoured seafood sashimi.
Regions to grow: Marlborough, Hawke's Bay and Gisborne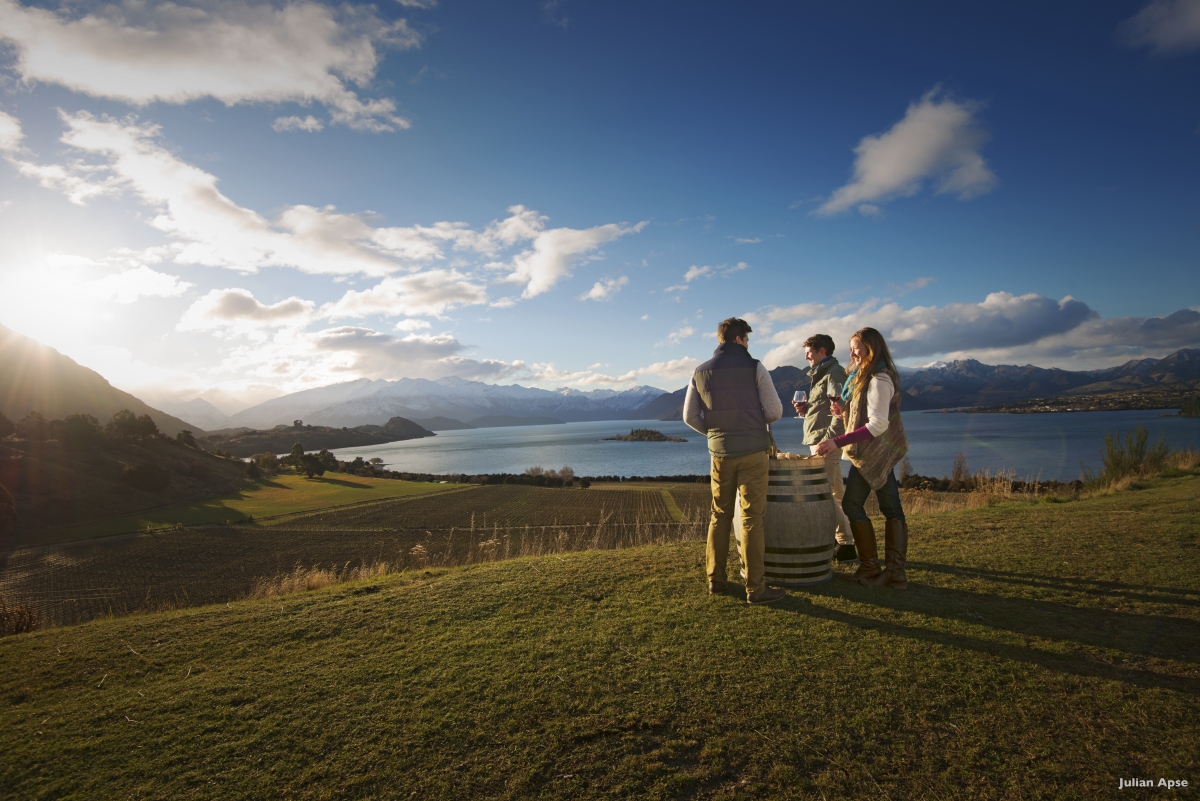 Food and wine experiences offered by New Zealand luxurious lodges that is unique and exquisite. Some lodges have their own vineyards and famrs their own produces. Foodies and wine lovers will never miss to stay!
Delmore Lodge, Eagles Nest, Greenhill Lodge, Helena Bay, Huka Lodge, Solitaire Lodge, The Farm at Cape Kidnappers, The Marlborough Lodge, Wharekauhau Country Estate