New to Staycations? It's time to give it a try!
Sometimes it's equally satisfying than a getaway! A friend's birthday? An anniversary celebration? Planning on proposing? A staycation sounds proper!
There are a few stellar hotels in Hong Kong for you to spoil yourself and your loved ones! Meanwhile, your love for this beautiful city Hong Kong will be revived! 

1. The Upper House
The Upper House is a small intimate hotel full of surprise, an oasis of tranquility in fast-paced Hong Kong. Outstanding city and Victoria Harbor views are guaranteed in each room. The hotel's sunny sixth-floor lawn, replete with umbrellas and comfortable beanbag chairs is a must-go! You will enjoy a restful staycation here and miss the quietude!

2. The Peninsula
If you fancy being treated like a king or queen, The Peninsula awaits your arrival!
The colonial style hotel has the most advanced and guest-focused technology in their rooms and you will be never get bored! You won't starve or thrist here as their 9 award-winning restaurants and bars will apparently satisfy your taste buds!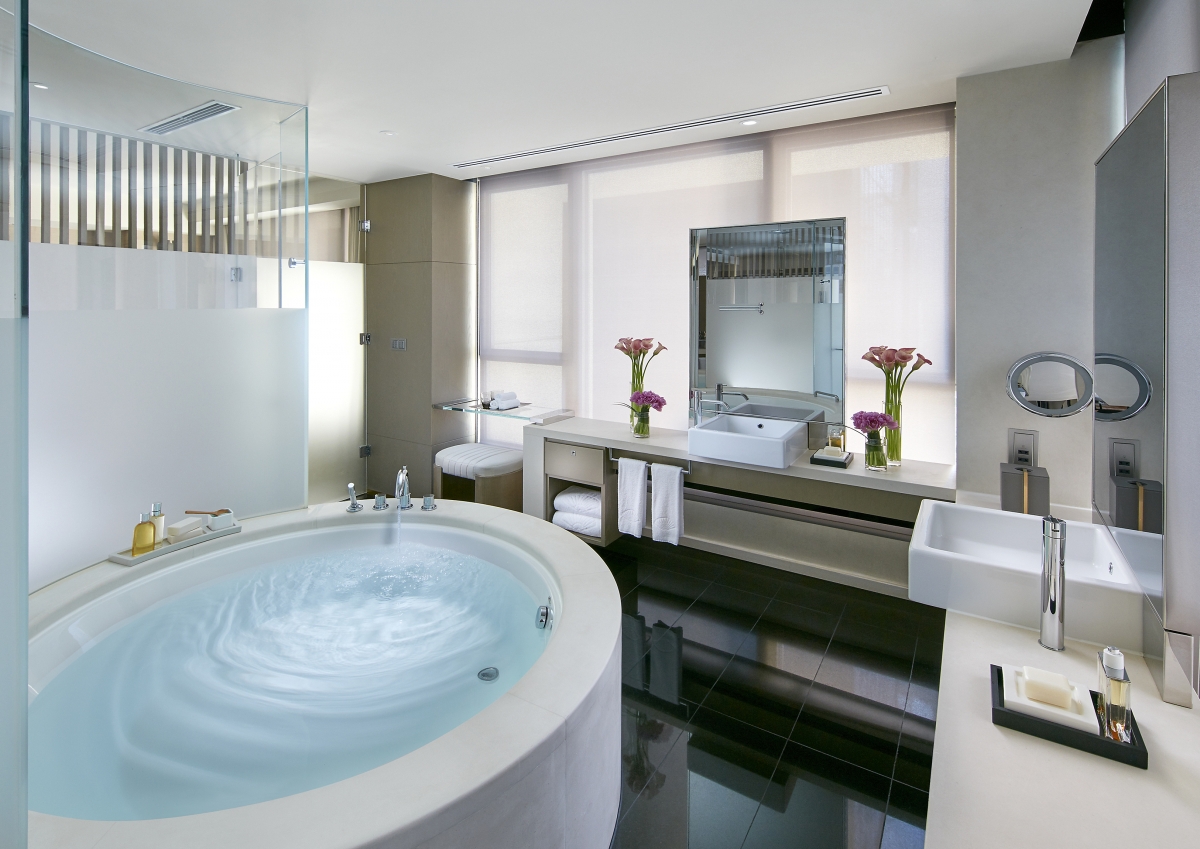 3. The Landmark Mandarin Oriental
The Landmark Mandarin Oriental is said to be an urban sanctuary and it is not an overstatement! Having won the Forbes Travel Guide Triple Five-Star awards for hotel, spa and restaurant, it really lives up to your expectation. Having the largest room in town and an indulgent 2-meter round bathtub, you simply have no desire to leave the room!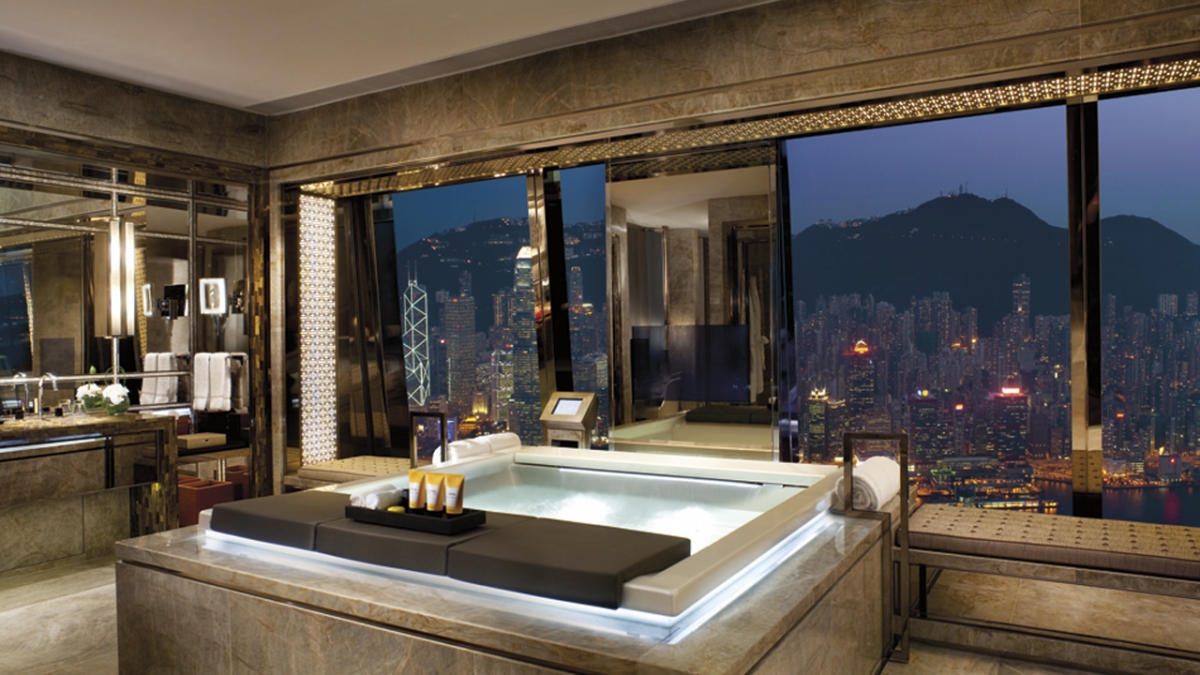 4. Ritz-Carlton
The skyline of Hong Kong is no doubt appealing, and The Ritz-Carlton is the best spot to enjoy this spectacular vista! Apart from the impeccable view, their restaurants and their highest bar Ozone are worth a visit given their exceptionally high quality! So what are you waiting for?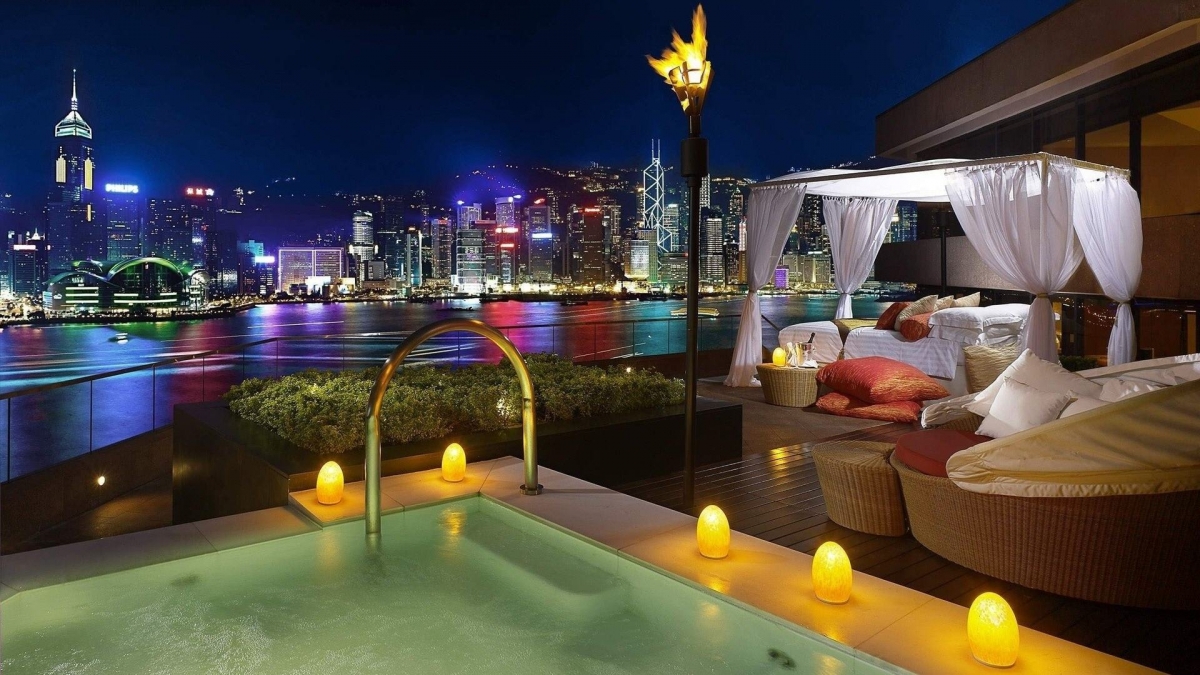 5. Intercontinental Hong Kong
If dining is a big thing for you, Intercontinental HK would be perfect for your staycation! The hotel has 5 superb restaurants that people are dying to try! For example, Yan Toh Heen (2-Michelin Stars) and two celebrity chef restaurants - Rech and NOBU. Apart from the dinning as the biggest draw, it has amazing waterfront view and first-class service!